There was a time when online casinos were sort of the redheaded stepchildren of the gambling industry. If you wanted to gamble, only real casinos would do. People looked down on online casinos in ways most people can't even imagine.
But life changes. People evolve. Fifteen years ago, people who met their significant other online were looked down upon, as if they were doing something odd. Today, it's way more common to meet the love of your life (or the love of your Saturday) online than it is at a bar.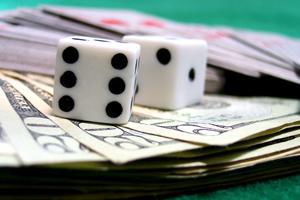 So it should come as no surprise that more and more people are accepting online casinos as the industry norm while saying no to land-based gambling. Just look at all the different communities around the US and Canada that are rejecting having a casino in their own backyard.
The city of Estevan, Saskatchewan in Canada asked citizens in a by-election if they'd be in favor of a casino being erected in their town. The response was overwhelming: 1297 against, and just 524 for.
Last November, residents of Milford, Massachusetts rejected a proposal for Foxwoods to build a $1 billion gambling resort in their town. And in Palmer, Massachusetts, voters turned out against a proposal by Mohegan Sun to build a huge entertainment complex.
And it's not just citizens standing up to say they don't want gambling in their own backyard. In 2001, the Mayor of Vancouver recommended that the city reject a proposal to expand the downtown Edgewater Casino.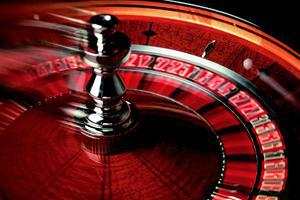 It's happening in all parts of the continent. As the Ontario Lottery and Gaming Corporation looks to expand land-based casinos and open new ones, many cities are rejecting the idea outright. Waterloo city council has rejected the idea of putting a casino in their own backyard after engaging the public for their feedback. And elsewhere in Canada, Toronto city council also rejected building a casino in their backyard.
So why is everyone saying no? Well, a lot of American and Canadian cities associate gambling with crime, prostitution, and drugs. Unfortunately, according to a recent police report, that's just not true. But people will believe what they want to believe, and the prospect of increase crime has people preferring online gambling to the land-based flavor.
I wonder how many anti-gambling people secretly play at CoolCat Casino. Just look at Senator John McCain, the former presidential candidate. While he has never been anti-gambling, he hasn't exactly come out in full swing of online gaming. But during a Senate hearing on Syria in 2013, McCain was caught playing online poker on his iPhone.
What are your thoughts on the recent shift in perception of online casinos and land-based ones? Comment below and let us know.