Casino billionaire Lawrence Ho has acknowledged giving up his stake in Russian casinos last year in a bid to improve his chances of winning a casino license in Japan, according to the Nikkei Asian Review.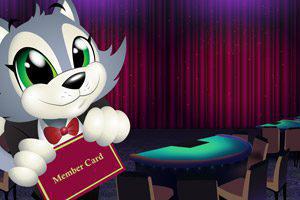 Ho, who is the chairman of Hong Kong based Melco Resorts & Entertainment, which operates five major integrated casino resorts in Macau and the Philippines, is betting heavily on Japan even though significant legislative hurdles must be overcome before the nation of 127 million moves to issue a handful of new casino licenses.
"Rarely do you find a first-world country like Japan with the infrastructure, tech and people already in place, yet the potential still so big," he told Nikkei Asian Review in a recent interview.
The competition, however, is stiff, with MGM Resorts International, Las Vegas Sands Corp., Casinos Austria AG, Grand Casino Luzern and Caesars Entertainment Corp. all expressing serious interest in a market worth an estimated $15 billion per year.
Were Melco to pick up one of the coveted licenses, Ho plans to build a $10 billion integrated resort in a city such as Osaka.
Late last year Ho divested his stake in Summit Ascent Holdings, the majority owner of Oriental Regent, the operator that runs a casino in Vladivostok, Russia in a move designed to make him look more attractive to Japanese regulators.
"I had high hopes for Russia," Ho told Nikkei Asian Review. "If things are more transparent, operate more internationally, I'd love to go back one day, assuming Russia is not enemies with the country that I want to be in."
China not likely to allow casinos in Hainan
Industry insiders have said that the notion of China permitting casino operations in Hainan, an island also referred to as "China's Hawaii", are premature at best. However, it remains possible that Beijing will allow different types of sports lotteries in international waters off the coast of the island, which it hopes to convert into the mainland's biggest free trade port.
The key, according to Su Guojing, of the China Lottery Industry Salon, who spoke to the South China Morning Post, is China's focus on turning the city of Sanya, the core of the island's tourism offering, into a home port for international cruise lines.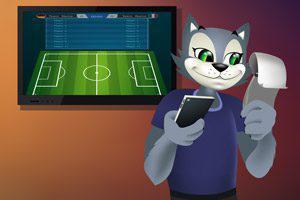 "There is room for setting up sports-related lotteries that are different from the current categories China has, which mainly focus on soccer games, on the boats," said Su. "Such as lotteries related to horse racing, beach sports and golf – sports that have 'Hainan characteristics'." These lotteries could also be launched on the island itself, he added.
Outside the former Portuguese enclave of Macau, all forms of gambling are banned in China with the exception of bets on the outcome of international football matches. Horse racing is also allowed in some places, although betting on the sport remains illegal.
The government in Beijing has, however, stated that it is interested in "relaxing control on developing cruise tourism" a possible indication, say industry experts, that certain types of betting, including sports betting and lotteries, could be allowed on cruise ships heading to port in Sanya.
The city of Sanya itself is the biggest tourist draw in the region, pulling in some 18 million visitors in 2017. With 14 cruise routes heading to Vietnam and the Philippines, among other destinations, it appears that Beijing is keen on seeing the city become a major international cruise line destination in itself.
Casinos, however, seem to be off the table for the time being.
In speaking with the South China Morning Post, Su noted that it wouldn't make sense for Beijing to open the island to casino gambling as that would likely draw business from Macau which has been a major money spinner in terms of tax revenues.
With competition ramping up in both the Philippines and Japan, which looks set to issue its first round of new casino licenses later this year, Beijing clearly has no interest in increasing competition with itself.
Macau casino mogul Lawrence Ho noted, "I don't think there will be a land-based casino industry set up in Hainan, at least not in the foreseeable future," the 42-year-old billionaire told journalists. "President Xi Jinping talked more about developing lotteries. There was nothing mentioned about betting."
In a directive issued last month in which Beijing laid out its plans to turn the island into a free-trade zone, both horse racing and sports lotteries were mentioned as possible tourist draws to the southernmost island in Hainan. How this will play out as China develops the destination remains to be seen.
Study shows millennials prefer online to casino gambling
A new study released by YouGov Profiles has shown that millennials, namely US consumers between the ages of 18-34, agree by 50% to 28% that online gambling should be legal across the United States.
At he same time, US citizens aged 35-49 also believe online gambling should be legal across the country, while the majority of the older generation, aged 65+ are completely opposed to the idea.
In another telling result of the study, 47% of millennials said they found land-based casinos depressing, while only one-third of respondents disagreed with the statement.
The study also revealed that only 3% of US millennials would admit to placing a bet with an online bookmaker over the past year, with a mere 1% of US adults over 35 willing to admit the same.
Adults over the age of 35 also had a slightly more positive outlook on the casino industry as a whole and specific casino brands such as MGM Grand, Caesar's Palace and the Cosmopolitan.