Las Vegas is famous for its legendary 5-star restaurants from a buffet of world-renowned chefs, but apparently there's room for some more "shrimp on the Barbie". Crown Resorts, an Australian casino company that's famous for its Crown Melbourne casino (among other Aussie properties) has its eyes on the Las Vegas strip. And they're moving forward as planned.
Crown plans to work with Oaktree Capital Management LP and a former Wynn Resorts executive to construct a new casino on the Las Vegas strip. And the plans for opening the property are ambitious.
With a target date of 2018, Crown is planning to build a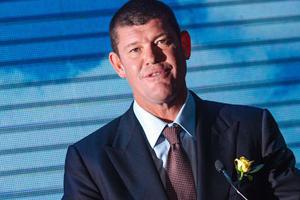 34.6-acre casino resort. The property is approximately one mile from Flamingo, closer to the northern end of Las Vegas Boulevard. Once constructed, the casino hotel will be situated by Wynn and the Trump International Hotel.
This isn't the first time Crown tried to enter the US market. Before the 2008 financial meltdown, Crown had invested close to $800 million in a 20 percent stake in Fontainebleau. The company had planned to build a new casino property in Sin City. As soon as the economic crisis hit, that ended.
Crown had also forked over $320 million in 2009 for an almost-25 percent stake in Cannery. They own a casino in north Las Vegas, but Crown hasn't seen any cash flow its way from that investment yet.
In a statement, James Packer, CEO of Crown, said, "You can't be in the gaming industry and not have a special reverence for Las Vegas – that's where it all began."
And not only is that where it all began, it seems as though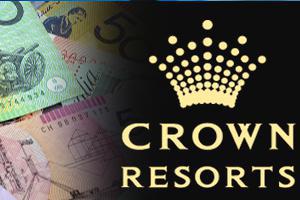 that's where it will continue. Las Vegas is fast becoming a favorite among high rollers from China. Even with properties in Macau and elsewhere closer to home, Chinese gamblers are flocking in record numbers to roll the dice in Las Vegas.
Despite similar properties in Macau (I'm looking at you Venetian Macau, which looks like Venetian Las Vegas), you just can't replicate the magic of Las Vegas, no matter how hard you try.
It definitely makes sense for Crown to want to enter the US market. And I think Crown has a lot to bring to the table. I've been to a few of Australia's Crown properties and they are extremely tasteful and well done. Las Vegas has a lot to get excited about. I just hope that the project will get off the ground this time.