Never think that craps is a game of luck and that you don't have control on whether you win or lose. Gambling is full of uncertainties, but you can be more effective if you know how to manipulate your biggest enemies – the game and your opponents. For online players, there are four effective craps strategies that will help determine the fate of your game.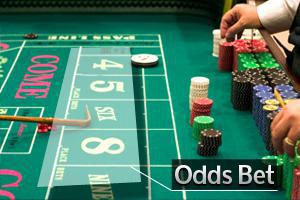 The Odds Bet
In Craps there's no need to use a lot of strategies to win against your opponents. You can master one trick and you'll be in good hands. Make sure that it's the most effective among other strategies like the odds bet. This works when you place your wager after the Pass line is established. This will give you the advantage against the house. Double your bet as this one is proven effective. Payout is scored as 3:2 for getting points of 5 or 9, 2:1 for points 4 or 10, and 6:5 for points 6 or 8.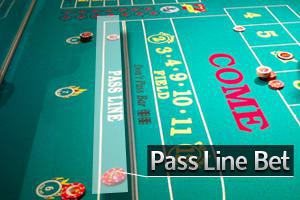 Stick to Pass Line Bets
If you don't feel like following the craps strategies or you think those are too complicated, you can simplify your gambling life with Stick to Pass Line Bets. Though the percentage of payment for this strategy is lower, it will give you 1.5 percent strength against the house. Payment is 1:1 which means you will win the same amount of money that you place for your bet. Using this strategy can still give you chances to win using the odds bet.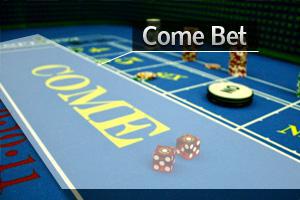 Come and Don't Come Bets
Paying is still 1:1, which is not really that attractive, but if you win often then money will grow eventually. Don't aim for something big if it won't work for you anyway. Take the game slow and easy with this strategy. Losing won't be a big deal since you're betting for small amounts of money.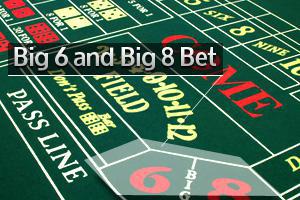 Never Play for Big 6 and Big 8 Bets
Don't be fooled by the keyword "big" because that's not the case on those bets. It's more of losing big and leaving the house frustrated. When you gamble, never aim for big wins. It will lead you to bankruptcy.
Big 6 and Big 8 Bets give the house nine percent advantage over the players. How it works is that you will win if the dice rolls on 7. If the amount of winning is really tempting to you, you can still indulge yourself in this strategy but place your dime on Place Bets on the game table. This strategy lessens the house advantage to 1.5 percent and your amount of winning will be higher.
To wrap things up, we even took the time to come up with a detailed comparison chart for these strategies. Check it out:

Now that you learn four strategies that will help you get the advantage when you play craps, take time and study. Don't rush into everything. Though the strategies are proven effective, winning your game will still depend on how you're betting. Try each trick to know which one is perfect for you. Always bear in mind that to be successful in gambling, you need to combine luck and knowledge. Remember – you can always play free craps to practice these tricks.