Casinos are built around the principle that a small house edge can result in huge profits over long periods of time. When you take a stroll down the Strip in Sin City, you'll notice huge monuments to the gambling industry, and, while these casinos can be mesmerizing, it's also important to note how they got there. Mega casinos and huge resorts aren't just there to attract tourists and serve as the backdrop for selfies. That's why no matter which game you choose to play (with the exception of a few rare video poker machines), you'll be at an immediate disadvantage.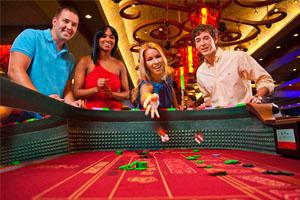 Despite the odds, all games are not the same. While slots and specialty games typically feature long odds, particularly on low-denomination contests, table games can offer a great chance to beat the house and add some cushion to your bankroll. In this article, we'll be taking a closer look at one such game. Craps is an extremely simple game with an exciting atmosphere and favorable odds. You can play free craps or real money craps, If you bet correctly, you can minimize the house edge while enjoying one of the most rewarding social games on the casino floor. With that said, it's important to play with a decent strategy. Some bets don't offer very much incentive.
Before we get into the best bets in craps, let's take a quick look at a few of the worst. First, there are the dreaded field bets. In most cases, casinos use tables with a field bet that pays double (2:1) when the dice show two or 12. You'll also win if the dice show a three, four, nine, 10 or 11. With this configuration, the house advantage is 5.5 percent. While it may seem like a no-brainer to go for the field because seven numbers are winners and only four (5, 6, 7 and 8) are losers, this bet illustrates one of the most important things to keep in mind about craps – some numbers are more common than others. Skip this one-roll bet to avoid looking like a rookie at the tables.
Other bets to avoid include hardways and proposition bets, the Big 6 and Big 8 bets and even money bets such as the Pass line and Come and Don't come bets (unless you also plan to put Odds behind these wagers). Enough with the negativity, though, let's get to the good stuff. The following bets are the reliable choices that separate novices from craps pros. With a great betting strategy implementing these options and a little luck, you'll be cashing in before you know it.
Place Bets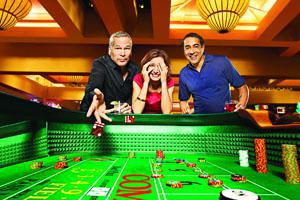 Place bets are relatively simple. You'll be wagering that a specific number or pair of numbers will be rolled before a seven. In other words, there are only two choices that matter when this is your wager – the point number and seven. Any other roll has no effect on your bet. The cream of the place bet crop is the six and eight pairing. If you bet on the six or eight to win, the house edge is roughly 1.52 percent. If you bet on the six or eight to lose, the edge is about 1.82 percent. In either case, you're playing with one of the best bets in the casino. After winning a bet, you'll have the option of continuing to place the bet on future rolls, removing your chips and enjoying your winnings or pausing your bet with the intent to turn in back on after a few rolls. Just communicate what you'd like to do with the dealer to avoid any confusion, and you'll be in great shape.
You can also place the five or nine to lose and enjoy a house edge of just 2.5 percent. Feel free to mix up your place bets to keep things fresh or just stick with a consistent strategy. As with all casino games, there'll be an element of luck involved, and the only way to take advantage of a hot streak is to make the right bets and cross your fingers.
Lay Bets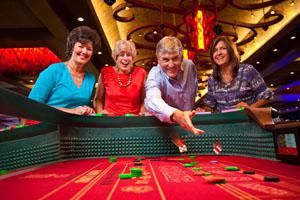 If you've always considered yourself more of a 'glass half empty' kind of person, you may enjoy skipping the place bets and going for the lay bets. These wagers pay off if a seven appears before the wagered number. Laying against the four or 10, for example, offers a house edge of just 2.44 percent. Sure, this is slightly higher than some other bets, but it's still very manageable.
Just remember, the lay bets are what some people refer to as 'dark side' bets. Instead of hoping for a win, you'll be hoping for a seven to end the game. This will likely put you at odds with most of the other players, which could make you a little less popular. Some players care, some don't. Just decide which camp you subscribe to.
The Odds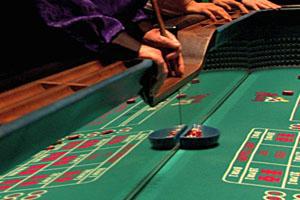 This is a unique bet in craps that features no house edge. Before you get too excited, keep in mind this bet is tied to your flat bet (pass, don't pass, come or don't come). Think of it like doubling down at the blackjack table. While you'll pay an edge on your original bet, the odds is completely free, meaning that you've got the exact same chances as the casino. That's like spotting a unicorn flying on a rainbow, so make sure to capitalize on it anytime you're playing craps. It can greatly decrease the overall house edge.
Stepping up to the craps table and walking away a winner is a definite possibility if you stick with the right bets. While there's always a house edge to keep the casino in the black, craps features some innovative wagers that keep this advantage to a minimum. Just stick to your betting strategy, and hope for a little luck. If you'd like to hammer out your strategy before visiting the brick and mortar casino, we suggest trying the Craps game at CoolCat Casino. Play for cash or just to hone your skills, and enjoy the benefits during your next trip to your local casino.