If you are a gambler and don't even know what a bankroll is, this post will help you get organized and continue playing while making sure you protect your income and everyday life expenses.
Let's face it: I myself HATE to organize and control how and what I gamble. But, I'm very far away from being a millionaire; therefore, I need all the help I can get to keep the economic balance of my life flowing.
If you're a regular gambler, here are a few tips on how to invest your bankroll, which may save your life when it comes to your gambling expenses: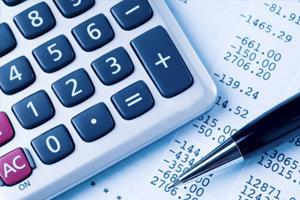 Let's set some Limits, People!

It is important for gamblers to establish just how much money they are willing to risk in their game. Once you are clear of how much money you can spare after paying for your basic needs, make sure that you take into consideration the amount of money you use for your leisure time. After you deduct your usual activities, that's when you can calculate your bankroll limit.

Your Bankroll Limit is your Master

This limit will become your best friend, rule or creed. You can't ever exceed it. Never! The purpose of this rigid golden rule is that you have to prevent at all costs to use the money of your basic needs for your gambling needs. This means that if you ever lose badly and your bankroll is empty, you stand up and leave the table until the next month arrives.

Observe Your Spending

In a perfect world; whenever you set your bankroll limit, the plan is to keep if for a long time. If this is your objective, you need to watch like a detective where every cent of your bankroll goes. You might want to keep track of your wins and losses in order to comply with your bankroll. Even if you're a messy or instinctive player, we encourage you to train yourself to keep track of your expenses.

Playing at your Limit

Now that you have a gambling budget, you have to try to not use your money all at once. You don't want to lose it all in one night and wait for 29 days to play again, right? If you cash out, then you know you can keep playing; however, always keeping in mind the bankroll limit which is hopefully by now, sacred. Paul Wasicka suggests that players never commit more than 10 percent of their bankroll to any individual game, while Chris "Jesus" Ferguson, the 2000 WSOP Main Event champion, suggests limiting any individual buy-in to between 2 and 5 percent.

Me Disciplined?
Yes you!!! Discipline is the only way to make the most out of your earnings. Discipline is a key element for long-term gambling success. If you establish a bank roll and start keeping track of your earnings and losses, stick to it. Sooner rather than later, you will become very used to these actions that will start happening simultaneously.
At Cool Cat Casino, we hope you truly enjoy your gambling and keep coming back to our house. You house! And, we want to make sure we provide you with the best tools to gamble intelligently while having a blast!