Poker is an entertaining and a challenging game. However, you will need to be very careful with your moves or you will end up broken. You also need to be very ready on how to play 3 card poker; and being ready means knowing how to manage your bankroll to avoid destructive losses. Let's discuss some facts and tips that you can use to make your game entertaining and profit generating.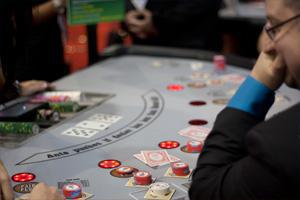 Having the chips for wagering is not enough reason for you to jump and play the game against clever opponents. You will be playing with a betting game against individuals whose main goal is to get all of your bankrolls, and this article will bring you to stardom in the poker world.
Don't play more than your roll. It's understandable that you want to win big in the first sitting; however, that is not how poker works. In this game, the more aggressive you are with winning the more chances you have for failing.
Make your bet stay within your limits and at the same time have self-discipline. Don't bet more than what you can afford. Once you are out of funds, stop. Spending more with the purposes of getting back your losses won't give positive results. You need to have the discipline of managing your bankroll. In this regard, buying for more chips after spending what you have for the day is not a move of a clever and intelligent player.
Don't mind your balance. It's normal to have the urge to check on the remaining bankroll that you have. However, that's proven to bring negative results. Knowing that you only have a little left will make you more aggressive with your game. This is when you will lose your form and concentration. Remember that slow grinding is one very effective technique to be a successful poker player. On the opposite side, knowing that you have enough to spend will cause you to over play amounts that are way above your usual game, and you will have bigger losses if you fail. This won't be a problem if you will stay within your limit as stated in tip number one.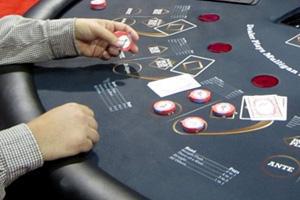 Listen to what your body needs. Before you sit on the poker table, you need to make sure that you're in real good shape. Don't play when you're hungry, tired, upset, or sober. You will be gambling your money with other geniuses. This is a game of tricks and strategies. The healthier you feel; the bigger are your chances of winning. This means that when you're hungry, eat. When you're not comfortable with your chair, look for another one or better quit after one game.
These are just common tips that we have on how to play 3 card poker that will serve as your guide. If you're a beginner, don't expect to have the fortune that popular players are enjoying in an instant. Study the game; test the effectiveness of what you learned; and play with your chips gradually. You need to work on these tips for your success. Never ignore any of these because they have the same importance. As such, failure to value any of these helpful ideas will bring a domino effect to your game, and you will never have a good future in the poker world.