Our obsession with celebrities transcends us! Let's admit that no matter how educated we are or how intellectual we try to become, deep inside there's always a fascination with celebrities and what they're up to.
Whether you only read their stories while waiting at the supermarket cashier's line or through a quick peek at the newspaper's socials, we all know who Brad and Angelina are. But this time we are talking about those celebs who are rich gamblers and who seem to be amazing gamblers despite of their fame or personal shame. Here's a small list we gathered for you.
Tiger Woods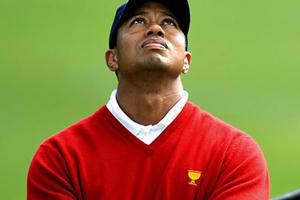 Not only is he what we could call a golf mogul, but Tiger Woods is rumored to bet as much as $25,000 in one hand when he takes to the casino for a night of gambling. Quite impressive huh? Well, that's pretty much normal for celebrities. It is also rumored that Jamie Jungers, one of his mistresses, has said in public that Woods was a big spender at gambling tables, which basically confirms that previous statement.
Tobey Macguire
Batman loves to gamble, did you know? Tobey Macguire is said to be so infatuated with gambling, that he was sued and lost at trial over $80,000 defending himself against allegations of taking part in an illegal gambling ring together with Leonardo DiCaprio and other celebrities.
It all started after poker pro Daniel Negreanu taught him to play poker and Macguire discovered his poker talent and even won the World Series of Poker. Maguire reportedly has raked in $10 million thanks to his poker skills.
Ben Affleck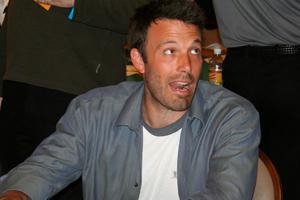 Did you know that in 2004 Ben Affleck won the California State Poker Championship? It's been said or it could be an urban legend, that one night in Las Vegas weekend Affleck was seen betting $60,000 per hand at blackjack and walking away with $800,000 in winnings and that was after tipping dealers a total of $150,000!
Ray Romano
As everyone knows, Ray Romano revealed that his Men of a Certain Age character Joe Tranelli's overcoming a gambling problem was based on personal experience. He's publicly admitted that he went to gamblers anonymous, even though he did win tons of money by gambling. Romano continues to gamble, but mostly 'virtual bets' when playing golf.
Charlie Sheen
We all love Charlie Harper and as we know, the character wasn't that far off from its actor. Charlie Sheen's ex-wife Denise Richards has publicly stated several times that he used to spend about $20,000 a week on sports gambling. His gambling habit, rumored for years, became public knowledge in 2006 when Denise Richards stated so in divorce papers. Much of the gambling losses came from betting on sports, she said. However, Sheen has recently said in interviews that he's no longer gambling.
Have you heard any other news about these celebrities that we haven't? Let us know. We want to hear it!