Gambling has earned a negative connotation in the mainstream mean, and mostly because it has been associated with destroying people's finances. In reality, it is bad gambling habits that really cause the pain that many families feel from the ill effects of gambling. It has been said that gambling isn't the problem, it's losing that is. Unsound gambling habits simply compound losing, and cause gamblers to tear their families apart. It doesn't have to be this way though; and below are a few ways you can break these bad gambling habits this year.
Play with a set amount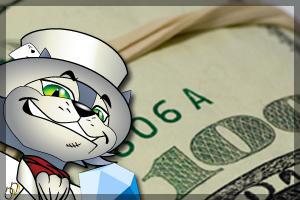 It should go without saying, but gambling with more than you can afford is a recipe for disaster. Instead, take an honest look at your finances, or better yet, have someone else do it for you. Determine a bankroll, and set a daily loss limit. Adhere to this strictly to ensure that you never get overextended.
@pretti_n_pink05 na I spent to much money at the casino in Mississippi & the one in Tampa

— MURK BOI(@NARD229) December 17, 2012
Never hit the ATM in the casino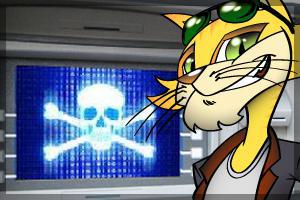 Always take cash out before making your way into the casino. In addition, never hit the ATM while in the casino after you have bled through your resources (see above). ATMs have the best payout ratios of any machine on the floor, which can be dangerous! Now obviously, ATMs aren't a game, but when gamblers aren't cashing in games, they want the feel and rush of touching and handling cash again. Where else to get this, but the ATM?
This doesn't even take into consideration the fact that ATMs are much more expensive in a casino than anywhere else. So from a strictly financial aspect, it doesn't make sense to ever use an ATM in a casino.
While balancing my check book I realized I have a gambling problem by all the casino ATM withdraws smdh

— TonyaQueen (@TonyaQueen) December 19, 2012
Stay transparent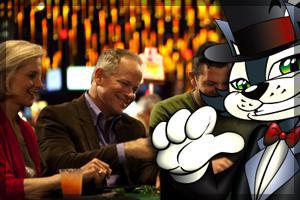 The best gambling habit to break that will have the longest lasting impact is to be open and honest about what you are doing. Telling someone else the truth about your wins and losses is the most powerful way to keep your gambling under control. The fact is that many gamblers can rationalize losses as events out of their control and wins as strokes of pure genius on their behalf. Having a sounding board will provide some context about your performance.
My mom one word texts me back after telling her how much I lost at the casino last night #ThinkShesMad

— Dylan Blankenship (@dolla_is_balla) December 17, 2012
Combining these three approaches will help not only break bad gambling habits, but also provide the framework for an effective bankroll management program. Limiting your losses, avoiding ATMs, and being open and honest will ensure that you stay disciplined and controlled. You will not attempt to hit home runs or chase losses in a night. If things are going poorly one night, simply take a break and enjoy a nice dinner. Don't throw good money after bad.
With that in mind, it would probably be a good idea to give yourself a "treat" if you are suffering losses. For example, if you establish that you can only lose a certain amount of money in a night, make a deal with yourself to do something you enjoy if you lose that amount during the night. If you enjoy movies, hit the movies when you reach your limit.