Every day I see more and more characters on television that love gambling or have a gambling past. This is the ultimate proof that gambling has seeped deep into pop culture and is now more popular than ever. Since you loved the first part of this article, we bring you even more examples of cool gambling characters that we have come to know and love!
Warrick Brown – CSI Las Vegas
Warrick is the only member of the CSI Vegas team that was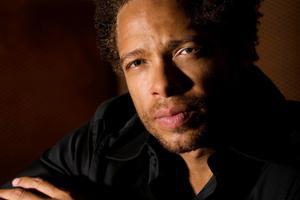 born and raised in Sin City. He works on the Crime Lab as a tire/shoe impression expert.
From the time that he was a teenager, he was always involved with gambling. Without his mother knowing, he used to take sport bets and place them as a casino runner.
So, for the Las Vegas Crime Investigation team, Warrick has proven to be a great asset, since he knows his way around casinos and has contacts all over the place that provide important intel to solve some of Vegas' most gruesome homicides. Sadly, he has also developed a gambling addiction that sometimes interferes with his professional and private life.
Charlie Harper – Two and a Half Man
It is not strange that TV's most famous drunkard and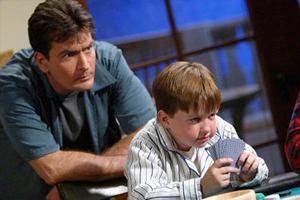 womanizer, Charlie Harper, loves gambling. After all, one of Charlie's most favorite weekend outings is going to Vegas and party all night with several women. In the pilot of the show, it is seen how Charlie actually teaches his little nephew Jake the rules of Texas Hold'Em and then brings him to his poker night, where Jack ends up crushing all the competition. Charlie is an all-around gambler; he also loves to put money on sports, usually referring to them in the show as a very important matter because "he has a lot of money in the game". He will literally bet on anything, he evens ows Jake more than $12k after challenging him on air hockey!
Care too see what the actor Charlie Sheen is doing these days? Have you heard of the ALS Ice Bucket Challenge?
Fred Flintstone
Few people know that Hanna-Barbera's most beloved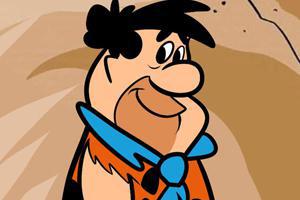 caveman has a serious gambling problem. When Wilma and Fred got married, he took her to Bedrock Race Track for her honeymoon. He ends up losing all of the couple's money. Since Fred uncontrollably bets on anything, Wilma made him go to a psychiatrist after he lost to her on a poker game. Fred is cured of his addiction but is left with a weird and hilarious side effect. Every time he hears the word "bet", falls in a trance and starts repeating it nonstop! His eyes get glossy and the repeating him sound like a crazy chicken. Poor Fred! I am guessing that his psychiatrist was something of a hypnotizer as well. The only other time that Fred gambles is when the newspaper delivery boy convinces him to play a game of marbles. He loses everything again but, at the end, Wilma and Betty manage to solve the situation!
Whether they are serious detectives or prehistoric jokesters, we love all of these characters! Any other TV or movie gamblers you know of? Let us know on the comments and continue to enjoy the tables and fun games at CoolCat Casino!