The casinos of Las Vegas. The gambling houses that dot the California map. The big casinos along the boardwalk in Atlantic City. Or all those casinos that make Pennsylvania the #2 state for gambling revenue after Nevada. It's in one of these locations that you might assume that you'd find the world's oldest casino.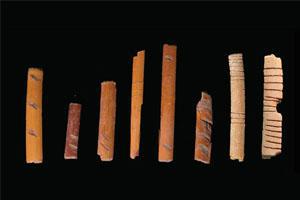 The last place you'd expect to find it, however, is in Utah. Did you know that casino gambling is banned in Utah? There are no charitable casinos. No pari-mutuel betting parlors. No lottery. No commercial casino. No tribal casino. And no racetrack betting establishments.
That makes this week's find even more surprising. Archeologists have just discovered an underground casino that dates back about 700 years. We're not making this up.
Dubbed Cave 1, the site was most likely a casino. Scientists have found hundreds of carved sticks, hoops, dice, and even darts that are likely 700 years old or possibly even older.
That's just the tip of the iceberg. Or cave-berg, if you will. It's believed that the site has 10,000 gambling pieces buried deep in its core.
So what games were played? According to John Ives, an archaeologist up in Canada who has been researching Cave 1 for years, its inhabitants likely played a variety of games including a form of hoop and dart game, which involved lobbing a dart through a hoop in an effort to score points. There was also a stick game where the goal was to find a marked stick among a stack of others.
There was even a bone hand game if the bone hand game pieces that were found are any indicated. Players would be asked to guess which hand contained a marked bone.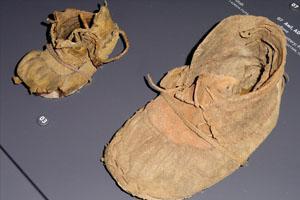 While this might seem a little bit far-fetched, there is a lot of science behind it. According to scientists and historians, area dwellers of a culture known as Promontory used the cave as a social space. The women of this particular culture were hard workers, so to take a much-deserved break, they'd head to these gambling caves and meet new people.
But it wasn't all fun and games. While a lot of it was social, there were higher stakes contests, and I'm not talking about money. According to experts, a variety of gambling games were played. Some were just for fun, but others were darker in nature. In some cases, men, women and children were gambled away into slavery. That sort of reminds me of the movie Honeymoon in Vegas, but I'll save that post for another day.
We don't offer any of the crazy high-stakes socially ridiculous bets at CoolCat Casino (thank goodness for that). But we do offer table games like Craps and Roulette. Believe it or not, many games like these are rooted in ancient times. So when you play at CoolCat Casino, you can pretend you're playing back in time in Cave 1. We recommend turning off the lights for a more realistic experience.