There you are, ready to play online casino games at your favorite site. You hop online, create your free account, whip out your Visa, and place your $200 deposit. And then…wait for it…it's been declined.
You're not 100% sure why. You know your credit card isn't maxed out. And you've made your monthly payments without issue. So what's the deal?
Well, at some online casinos that accept credit cards, actually depositing with a credit card is difficult. It's usually not the casino's fault. For the most part, it has to do with the laws of the country you're trying to deposit from.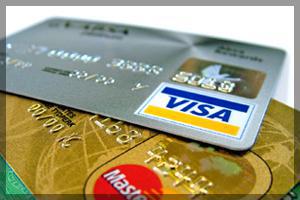 So what can you do? Well, you can still play free casino games online. Or you can try an alternate deposit method. Here are the most popular ones.
Neteller
It's easy to deposit with Neteller. In a nutshell, Neteller is a digital wallet. You get funds into your Neteller account using your credit card or via a bank transfer. And when you want to deposit to your online casino account, you select Neteller from the online casino cashier.
Click2Pay
This one's a lot like Neteller, except that you don't have to fund your Click2Pay account in advance before making the transfer to your online casino account. Everything happens instantly and automatically.
MasterCard
If you've had trouble depositing with Visa, it might have something to do with your specific bank. Try switching to a different credit card. For some, MasterCard works a lot better than Visa.
Prepaid credit cards
If the Visa and MasterCard you use to pay for groceries isn't working, try a prepaid credit card. You can find many that don't come with any service fees. And some that do have service fees price them as low as $1 per month. In many cases, prepaid credit card transactions go through without fail.
Remember, every online casino offers different deposit methods. And not all deposit methods are available in all countries. Even if you're on an online casino website and it indicates that a banking method is available, the only way to know for sure is to create your free account. The casino software will know your location and offer you the right banking methods that work for you.