Did you know that September is the birth month of some of the world's most beloved celebrities? If you aren't sure which ones, don't feel too bad! With so many people to remember, you're bound to forget a date or two. Luckily, CoolCat Casino has your back all September long with an innovative promotion that's perfect for helping you remember who entered the world on which day. However, this deal isn't just informative; it's generous! Each and every day features an amazing promotion that will turn your next deposit into a supercharged bankroll with which to play all of your favorite games. Are you ready for a sneak peek? Let's get started!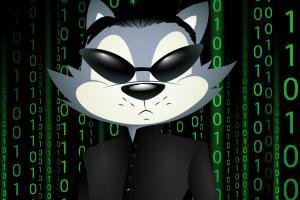 September 4: All my single ladies are going to love this promotion so much that they might just put a ring on it. This special deal in honor of the one and only Beyoncé gives players a chance to enjoy a 360 percent no-rules bonus on any slot machine or keno game in the entire casino. For one day only, you'll be able to take all the rules away and taste the sweet life with maximized playing power on any deposit of $50 or more.
September 5: Beetlejuice, Beetlejuice, Beetlejuice! Michael Keeton's special day comes with a chance to take advantage of a unique three chance bonus offer. First, you'll be able to enjoy a 200 percent bonus on any deposit of $50 or more. Whatever game you prefer, you'll be happy to know that this promotion allows it. If you lose, this promotion gives you a second chance in the form of 100 percent cash back. Lose again, and you'll get a 100 percent match free chip to prove that third time is, indeed, lucky.
September 8: Get the party started on pop icon Pink's special day with a 400 percent bonus available on every game in the casino. Featuring a 30 times playthrough restriction and a 10 times max cash out limit, this promotion will have your next promotion of $100 or more comin' up!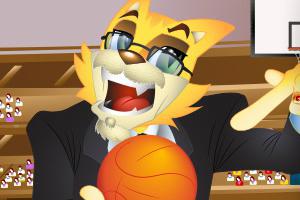 September 19: Tonight could be your night, because this is Tonight Show host Jimmy Fallon's birthday. Lucky for you, this amazing 600 percent bonus is available for the entire month of September. If you're a fan of slots and keno, you'll be able to cash in with any deposit of $100 or more.
September 20: Do you have those TPS reports ready? Just kidding! Gary Cole's birthday features a 250 percent no-rules bonus that you'll have to see to believe. Play any game in the casino with absolutely no playthrough restriction or cash-out limits all month long with this special deal. That should help you get over even the biggest case of the Mondays.
These bonuses are great, but they're just the tip of the iceberg at CoolCat this month. If you've got any questions about activating your bonuses or becoming a VIP, simply navigate to the Contact Us page of our website, and our award-winning staff will be happy to assist you. Whether you prefer slots, keno, table games or something a little different, you're going to feel like it's your birthday all month long this September. Don't forget to blow out the candles!