Independence Day may be on the fourth of July, but that isn't stopping CoolCat from continuing the festivities all month long. Grab your American flag and a box of sparklers, and enjoy the freedoms that our forefathers worked to so tirelessly ensure. Take advantage of an amazing deposit bonus or two, and you could be on your way to a star-spangled free casino chip that's the perfect option for supercharging your bankroll. Are you feeling patriotic yet? If so, keep reading to find out more about the amazing deals that CoolCat is offering all July.
Lady Liberty's Bonus Offers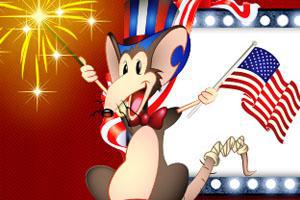 No matter what game suits your fancy this month, you'll have a big time promotion to get you off to a great start. If slots and keno are your kind of games, the 300% no-rules bonus is the perfect choice. With this offer, you'll be able to transform any deposit of $50 or more into maximized playing power. If table games are more your style, there's a 200% no-rules bonus that just may have your name on it. Available on any game in the immense CoolCat library, this promotion is an awesome deal from sea to shining sea.
$1,000 Chip Raffles
There's more to July's generous promotion than lucrative deposit bonuses. In fact, if you claim any of this month's promotional offers, you'll be placed into a weekly raffle that will take place every Wednesday. If your name is drawn from Honest Abe's signature top hat, you'll be taking home an additional $1,000 in playing power in the form of a free casino chip. Keep an eye on your email and an ear toward your phone, because the customer support team will contact you via one of these methods to help you claim your prize.
VIPatriotic Promotions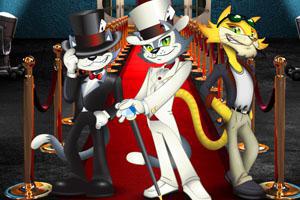 Every deal at CoolCat is great, but the best of the best are always saved for our VIPs. If you're a member of this exclusive club, you're going to love the offers available this month. For slots and keno, look no further than the 340% no-rules bonus, which is available on any deposit of $50 or more. If you prefer the tables, the 230% no-rules offer could have you marching to the beat of your own drum to some big winnings. Whichever deal you choose, you're sure to find out why it's so great to be a VIP at CoolCat.
So, are you ready to celebrate the birth of America by capitalizing on your freedom to play awesome casino games? If so, follow the rockets' red glare to the best online casino in the business, and get your month of July off to a great start. For more information on claiming these great deals or becoming a VIP, head on over to the Contact Us page of our website, and talk to our industry-leading customer support team. With all of the best games, all of the best promotions and the very best in customer service, there's no better place to celebrate your independence than Coo