You know that feeling you get when you're dealt four of a kind and suddenly you find yourself sitting on a Joker, holding an impressive and rare 5-of-a-kind? If this happens during a regular Texas Hold'em home game, you might not feel so lucky, because really it just means someone forgot to take the Jokers out of the deck. But if this happens during a game of video poker at your favorite online casino or even a live one, it's your lucky day.
Well this month at CoolCat Casino, it's your lucky month because we've got bonuses that'll make you go absolutely wild with excitement all March long.
Every month we bring you a new Monthly Promotion and this month we've gone all out to make sure it's the absolute best one you've seen to date.
It beings with an impressive 560% bonus that works on slots and keno games. With a $70 deposit (or anything more, of course), you can boost your bankroll by a ridiculous 560%. There's a 30x playthrough requirement and a 10x max cashout restriction, so keep this in mind.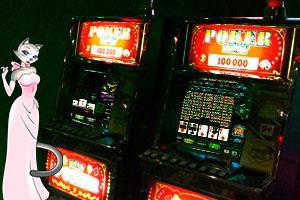 Hate playthrough restrictions and cashout limits? You can get a 350% bonus for slots and keno games that gets rid of these restrictions entirely. Plus, it only takes a $50 deposit to earn the bonus.
For fans of other games, take advantage of a 160% bonus with no playthrough restrictions or max cashout limits. And you don't need to dig deep into your wallet because $30 is all it takes.
Get an extra 100% on top
These bonuses grow even bigger based on your deposit. If you deposit $200 or more, we'll increase each bonus by 100% automatically. There's no extra bonus code to enter and no more hoops to jump through. It's yours, right away.
In the mood for Wild Cards?
If you love games with Jokers and wild cards, you'll love CoolCat Casino. We've got several video poker games that up the ante with wild cards. And we're not just talking Jokers. In some games, regular cards masquerade as Jokers.
In Sevens Wild, all sevens in the deck sub in for any other card to help you win big. Expect lots of 5-of-a-kinds in this one. The same goes for Deuces Wild where twos replace all other cards in the deck.
And of course, if you're all about the Joker card, you'll love Joker Poker. With Jokers in the deck, anything is possible. In fact, there isn't just a payout for a Royal Flush. There are different payouts for Royal Flushes, Royal Flushes with a Joker, and a Sequential Royal Flush in which the cards drop in the exact required order.
VIPs get even more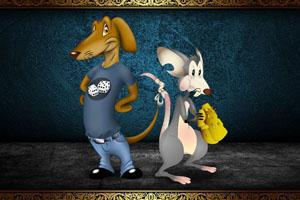 Our big bonuses jump even higher if you're a member of the CoolCat Casino VIP program.
Slots and Keno fans can enjoy a 630% with 30x playthrough and 10x max cashout restrictions. And you can get it on a $70 deposit. For those who want to get rid of those restrictions, the bonus jumps from 350% to 370%. And our 160% bonus for all allowed games except Blackjack grows to an impressive 230%.
Grab the bonus codes
All of the bonuses mentioned above require coupon codes. To find them, make sure you visit the CoolCat Casino Monthly promotion page. Remember, the Joker's Wild monthly promo lasts all March long, so whether you need a bankroll boost on St. Patrick's Day, on Daylight Savings Time Change Day, or for Easter dinner festivities, we've got you covered all March long.
New to CoolCat? Create your account
Did you know you can join CoolCat Casino without risking actual money? It's true. In fact, you don't even need to make a deposit. Just sign up and play our suite of free games. We'll never shut off the tap, so go ahead and enjoy as many free games as you like. When you're ready to play for free, all of these bonuses will be waiting for you.
And don't forget, whether you're on a Mac, PC, iPhone, iPad, or Android device, we've got you covered. Our casino works on virtually any platform with a fairly recent operating system and the latest updates installed, so give it a try. One account is all you need to jump between devices, so come play