There's lots going on in the casino world this week. And while online casino news is always in the spotlight, today we're taking a look at what's going on in the offline world. Whether you frequent Atlantic City, take trips to Macau, or prefer to stay home and play slots online, we've got the big stories of the week that you need to know about, right here.
Sword used in casino city robbery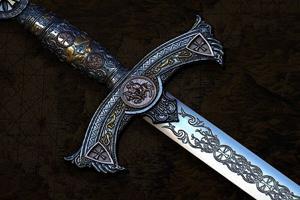 Did a pirate just attack a Rapid City casino? That's the question many are asking after two men walked into the East St. Pat Casino last Saturday, brandished a sword, and stole money from a casino clerk before taking off.
While the amount of money wasn't disclosed, this is the first case we've heard about involving thieves and a sword. Either the robbers couldn't get their hand on a gun (which is a good thing in today's America) or the thieves thought that brandishing a sword instead of a gun would get them less time should they be caught (which is also plausible given strange US criminal laws).
As of publication time, the perpetrators have yet to be caught. But we're guessing you might find them hanging out somewhere in the Caribbean. Not on a beach, but rather in a boat. Or a pirate ship to be specific.
Atlantic City is booming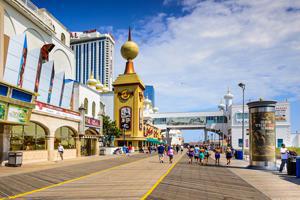 What a difference a year makes. After predicting that the seaside resort town was on the brink of death, Atlantic City is boasting operating profits not seen in years. Yes, profits. And big numbers, too. In the third quarter of this year, Atlantic City's casinos have seen their operating profits increase by 61 percent.
All together, the eight remaining casinos (remember, four of them closed in the last year) saw profits worth over $237 million. Compare that to profits of the previous year, which were $147.5 million, and it's clear that people are starting to warm up to Atlantic City once again.
We can't say we blame them. The CoolCat Casino team took a trip to AC earlier this summer and we like what we saw. Tropicana has revamped their exterior and put in big money into renovations. The outside of the Trop is now a place worth congregating at in the summer, with a very cool light show attracting people from all over.
Smoking ban in Macau would devastate industry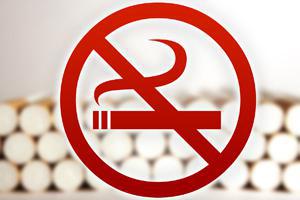 Macau is already facing increased competition from neighboring markets in Asia, so much so that revenue keeps dropping quarter after quarter. But even with the drop in revenue, the money is being raked in. But that could change if a full smoking ban passes and is ultimately enforced in the region's six casinos.
A recent report reveals that the region's GDP would actually be reduced by 16 percent if a full smoking band were put in place. Today, there is a partial ban in place. If you want to smoke on the casino floors, you need to head to an enclosed smoking lounge, similar to what you'd find at some international airports. But you don't have to go outside. However, in the VIP rooms, smoking at the tables is still permitted. A full smoking ban would mean no smoking anywhere.
Share these stories with people who need to know
Like these stories? Feel free to share them on Facebook or Twitter. And if you want to stay in the know, stay locked to the CoolCat Casino website.