Donald Trump wants to be President of the United States. He's running for the leader of the Republican Party, hoping to gain the top spot and compete against, most likely, Democrat Hillary Clinton in the 2016 election.
Many love Trump for his no-nonsense, call-it-like-I-see-it attitude. He doesn't believe in political correctness and that seems to resonate with a lot of Americans. Love him or hate him, one thing is certain. Donald Trump is a great businessman.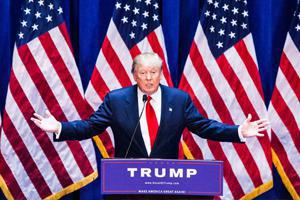 But is he really? Sure, his namesake might be on a ridiculous number of buildings, but one has to look no further than Atlantic City for a sign of what could be in store for the most powerful nation on the planet.
Yes, Atlantic City is struggling. Or at least it was. It could be argued that the seaside resort town is on the rebound, but this story isn't about how Atlantic City is doing. It's about how Trump's hotel and casino properties did. No, not the Trump casinos of today that bear little resemblance to the Trump Casinos first launched to much fanfare. No, we're talking about the Trump Casinos of the 1990s.
Flashback to 1991. The Trump Taj Mahal, one of the most popular casinos on the boardwalk, filed for bankruptcy. To negotiate a lower interest rate and to give him more time to make loan payments, The Donald negotiated a deal with his lenders. In the process, he gave up half his ownership. That deal forced him to sell his airline and his 282-foot yacht. Ouch.
As if that wasn't bad enough, just one year later, Trump found himself back in court dealing with the Trump Plaza Hotel and Casino, which was dealing with a mega-shocking $550 million in debt. He negotiated repayment terms that saw him give up his 49 percent stake to several lenders.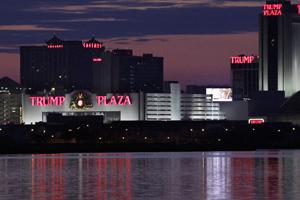 There were no further Atlantic City bankruptcies in the 1990s, but in 2004, Trump Hotels and Casino Resorts was in trouble. That's the company that controlled the Trump Ta jMahal, Trump Plaza, and Trump Marina in Atlantic City. The problem now? A crushing force of $1.8 billion in debt.
To be clear, none of these cases involved Trump coming in to save the day. They involved Trump's own enterprises spiraling out of control and reaching record level debts. Is this the kind of man we want running the country?
On second thought, maybe we do. Trump was smart enough to get to the negotiating table in an effort to rescue those businesses and ensure that those properties didn't simply become ghost towns.
What do you think? Is Donald Trump any less suited to run the country than any other Republican candidate? Does being Governor, Senator, or a career politician qualify you more for the office of President more or less than having run a variety of businesses, some successful and some not? And most importantly, can Trump learn from the financial mistakes of the past to help improve the United States? Sound off with a comment. We'd love your take on it, regardless of political affiliation.