Why are so many casinos afraid of a little competition? And why do they use scare tactics to try and stop new properties from being built? That's happening right now in Niagara Falls, Canada where two casino properties are being faced with new competition.
I'm not talking about competition from right across the Rainbow Bridge, where Seneca Casino Niagara already competes with the two casinos on the Canadian side. I'm talking about a proposed casino 90-minutes away in Toronto, Canada.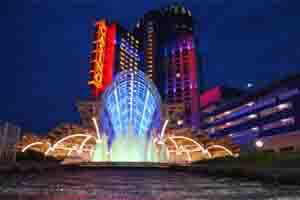 According to Niagara Falls Mayor Jim Diodati, a casino in Toronto could cause massive layoffs in Niagara Falls. The warning comes after Toronto revealed that they're exploring expanding Woodbine Racetrack, a slots and racetrack site located in the suburbs of Toronto, close to the airport.
Woodbine Racetrack already offers slots and electronic table games. The proposal would see Woodbine turned into a full-fledged casino with table games. And it would likely mean an expansion to the property to make it a resort destination.
This has Niagara Falls worried. And in reality, they shouldn't be. That's because Niagara Falls isn't just about serving casino players. It's about so much more:
It's about a mini-vacation
People who live in Toronto and want a quick weekend getaway for gambling aren't going to head to the local Toronto casino. They're going to head to Niagara Falls where there are lots of great restaurants and nightly entertainment to take in. Even if the new casino complex were to offer all that, there's something about getting away that's incredibly attractive, whether you're on your own, with a spouse or partner, or a group of friends.
It's about another kind of adult entertainment
You need to be 19 to gamble in Ontario. You also need to be 19 to hit adult entertainment clubs (we're talking about strip clubs here). Niagara Falls is known as a huge place for bachelor parties, both for guys and gals. It's also a place where groups of friends get away to enjoy some weekend entertainment.
It's about being Sin City North for Americans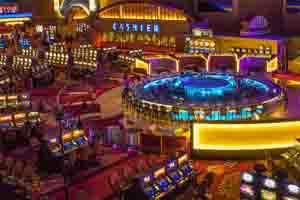 This one goes hand in hand with the adult entertainment angle, but it also goes a bit beyond that. You have to be 21 to drink in bars in the United States. You only have to be 19 in Niagara Falls, Canada. Couple that with the low Canadian dollar (at publication time, $1 US was worth about $1.25 Canadian) and Americans can have one amazing time by hopping the 49th parallel.
It's about being a place for families
As much as Niagara Falls is a destination for 19-year-olds, guy's weekends, and bachelor parties, it's also a destination for families. Niagara Falls is not only one of the top honeymoon destinations in North America, it's also a place you see tons of families visiting during the summer months and even during Christmas. With indoor water parks (there are at least three of them), tons of restaurants, street entertainment, Clifton Hill, and hidden gems throughout the city, Niagara Falls isn't a casino city. It's a city that happens to have a few casinos.
It's about time they had some competition
This isn't a reason they shouldn't be afraid, but it worked nicely with this article's "It's about…" setup. Clever, right? Anyway, anyone who has ever been to Niagara Falls knows that the casinos need to step up their game. I've been to Fallsview Casino for various bachelor parties. I remember eating at the diner inside the casino complex. A bowl of cereal was $8 and you got less than what you'd find inside one of those small travel-sized boxes. The tourist tax doesn't help either, so maybe a drop in tourists will convince the whole city to treat tourists with a little more respect.