Times have certainly changed in Atlantic City. About a year ago, it was all doom and gloom as four land-based casinos closed their doors. Many called it the beginning of the end of Atlantic City, predicting that the days of the New Jersey resort town being the dominant player in east coast gambling are over.
And to a degree, those predictions were right. For a few years now, Atlantic City hasn't been the dominant player it once was. In fact, Pennsylvania, which borders New Jersey, has been the #2 state in terms of gambling revenue after Nevada.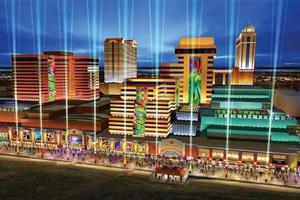 But even as it trailed behind, Atlantic City was still the place people thought of when they thought of Vegas on the east coast. That started to change in 2014 with the closing of a bunch of casinos, including the crown jewel of the city. Revel, which cost well over $2 billion to build, went bankrupt. It's glass exterior still sparkles during the day as the sun reflects down on it, but inside there's nothing happening. No table games. No people. Nothing.
Still, outside of Revel, the casino industry is booming. Yes, booming. The closure of four casinos meant that the eight remaining ones were able to attract more people. And the renewed sense of competition caused several casinos to step up their game, improving attractions, and renovating.
For example, Tropicana recently unveiled a brand new exterior along the boardwalk, complete with LED lights to draw attention to the property after sundown and make the outdoors a great spot to meet and socialize. And Resorts Casino recently took the wraps off its brand new conference center.
It all means that some of these casinos are making money. Big money. So which casinos are raking in the cash? Here's a look.
Borgata
They're taking in the most, earning almost twice as much as its nearest competitor. They opened their doors in 2003 and it shows. Since Revel closed its doors, Borgata is arguably one of the nicest casino in Atlantic City with an almost Bellagio-like feel to it. You will not feel out of place wearing a cocktail dress or a fancy suit at Bellagio, though casual attire is welcome in many restaurants and on the casino floor.
Golden Nugget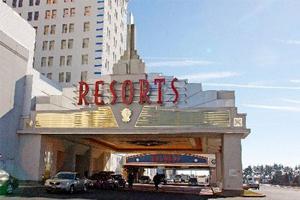 It's one of the lowest casinos in terms of actual revenue generation, but Golden Nugget's numbers are worth noting. In 2014, it was up 40% over the previous year. And in 2015 (with numbers in as of July) it's up 20.2%. The property underwent a $150 million transformation back in 2011 when it was acquired for $38 million (it used to be Trump Marina).
Resorts Casino
When you think of Atlantic City, you think of the boardwalk and all the casinos that dot the fun strip along the shore of the Atlantic Ocean. But the first two casinos on our list are actually in the Marina District, which is about a 7-minute drive from the boardwalk. In my opinion, the Marina District casinos are way nicer than the properties along the boardwalk. But one boardwalk casino is definitely worth mentioning. Resorts Casino, while definitely not elegant by any stretch of the imagination, is a truly fun casino where the casual player feels welcome. For the first time in a long time, they turned a profit. Their recent renovation that includes updated rooms, a couple of boardwalk restaurants, and a new conference center definitely helped.
Also helping all these casinos turn a profit is the recent New Jersey law that allows the casinos to operate online casinos. If you don't live in New Jersey and want to enjoy Atlantic City style games, don't sweat it. You can play at other online casinos, including CoolCat Casino, which is licensed internationally. Sign up now for a free account and see why more and more casino players choose us.