I don't know about you, but I love slots that take place in places I love. For example, in my case, nature. It might sound silly, but hey, doesn't it just make it more fun to have graphics that you love?
At Cool Cat Casino I have a bunch of them that I play ALL THE TIME just because they're so much fun to look at. I like the outdoors and love nature, so of course these would be my machines to play. I will share them with you and hopefully you might enjoy them as much as I do.
This post raises a question, for you dear readers: Have you ever thought about it? Looking for slots that are based on themes that you love? Like zoo animals, farms, fantasy games or action movies? I bet that if you look for them, you will find your subject of choice in our menu of slots.
Check out my favorites!(FYI: You can click on the titles to get more information on each of the games)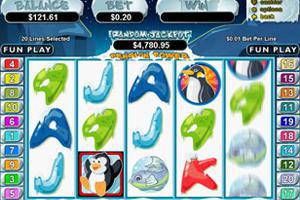 Who wouldn't love a slot that is inspired in Antarctica? This slot is filled with the cutest penguins, seals, fishes and an igloo. It's realistic enough to make you feel you're part of the movie "Happy Feet."
I've always been obsessed with beavers. There's something about them that makes me feel cozy inside. In this slot you will experience working in the river with this charming little guy.
This beautiful slot takes place in the jungles of Central and South America. This amazing specie that is in danger of extinction is the main character of this colorful slot.
This baby takes you right into the depths of the ocean. You will have the opportunity to explore the underwater world and play with the master of the ocean, the Orca. (One of my favorite sea creatures, btw.)
Who said kangaroos and koalas? Red Sands did! This game takes place in the Australian outback and you will get to have a feeling of what being an explorer in that land is. You will also play with the echidna and the bandicoot in the rocky outcrops.
Get ready to enjoy the sound of the ocean in the middle of your living room. This game was made with great sound and outstanding graphics that will transport you to play with a sea turtle, colorful fishes, sea shells, dolphins and sea horses.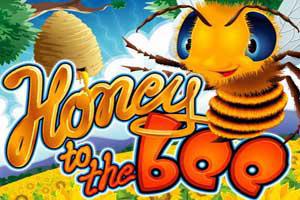 Probably one of my favorite slots, this one is a tribute to these little insects that are so vital to human beings. Visit a bee hive and play while being charmed by the realistic graphics of this game.
Even though this one sets the stage for an urban legend, it does take place in nature. You will have the chance to maybe, just maybe, take pictures of the monster.
This is an amazing safari-themed slot where you will become best friends with a Rhino and enjoy the typical safari animals. I have to say that I truly enjoy playing this slot and observing the little animals come and go.
I hope you enjoy this personal slot selection of games! It might be a fun new focus for your online slot machine entertainment.