If you're a fan of old-school Las Vegas, you might want to sit down for this. Or you might want to make a mad dash for Sin City right now and say your goodbyes. It looks like Riviera Hotel & Casino is on the chopping block.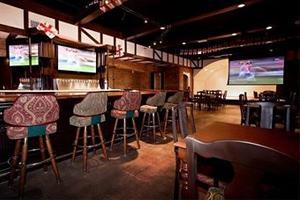 The Board of Directors of the Las Vegas Convention and Visitors Authority (LVCVA) voted to buy the 60-year-old casino property that sits at the north end of the casino strip.
No, they're not interested in hoping up a convention center-themed hotel and casino. That'd be ridiculously boring. Instead, the LVCVA is planning to raze the current property and build a brand new 750,000 sq ft convention space. This would extend the footprint of the Las Vegas Convetion Center.
This is quite a big deal for Las Vegas, particularly for the north end of the strip. While the south end of Las Vegas Boulevard is famous for its modern, high-end hotels like Bellagio, Wynn, Encore, Pallazzo, and other properties oozing with glitz and glamour, the north end feels old and dates. Riviera definitely feels at home in the north.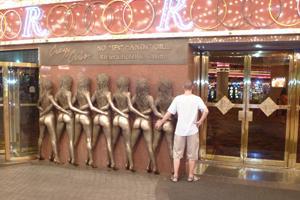 While the north clearly needs some revitalization, it's not all good news. The destruction of the Riviera comes a potential loss of 1,000 jobs. But if you're wondering why the local economy isn't worried about the job losses the same way they are up in Atlantic City when a casino closes, it's because the construction of the new convention center could potentially create 6,000 construction jobs. And when the final touches have been put on the property, there's the potential for another 6,000 permanent jobs.
While the future looks bright, all this still feels like a dark spot on those who loved old-school Vegas and the idea of a simpler, more pure time in gambling history (or those who prefer the commercialization and over-the-topness of the south end of the strip. But don't sweat it quite yet. The implosion date has yet to be set. The LVCVA is inviting the public to comment on the fate of the Riviera, so if you've got a beef with its impending doom, speak up.
Got a fond memory of Riviera? Is there another classic hotel that you'd hate to see disappear from the majestic skyline that is Las Vegas? Drop us a line by commenting below. Or better yet, tweet this article with the hashtag #SaveVegas.