What's your favorite way to gamble in the casino? If you said slots, roulette, blackjack, craps or any other casino game, statistics show that you've got good taste. While it may seem like a trick question, the truth is that there are more ways to gamble in the casino industry than those on the casino floor, and that fact was the subject of a recent study by Morgan Stanley Wealth Management. The gambling to which we're referring involves the stock market, and, according to the study, it's a gamble that few serious investors are willing to make.
In a recent poll of 300 households in the New York metro area, the vast majority of respondents marked the casino industry as too risky to warrant an investment. Despite the rising number of gambling options throughout New England, 23 percent of those polled considered casino stocks too high-risk, while an additional 62 percent said they were "not for me." According to a financial adviser for Morgan Stanley, the results of the study were consistent with the patterns found in day-to-day practice. Even amongst casino regulars, the stocks are simply too volatile in most cases.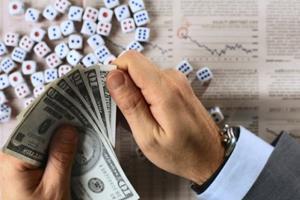 Among those surveyed, all had at least $100,000 in investible assets, while approximately one third had $1 million or more. Since many high-net-worth investors are older and, in many cases, retired, they tend to prefer stocks that pay greater dividends in order to secure additional income.
When studying recent trends, it's easy to see why this opinion has become the norm. Many casino companies, particularly those with ties to Atlantic City, have created volatile market conditions in recent months. For example, Caesars Entertainment Corp., whose subsidiary Caesars Entertainment Operating Co. filed for Chapter 11 bankruptcy protection in January, fell from more than $17 a share to less than $5 over the course of just eight months from November to July.
Adding to this uncertainty for many of the largest casino operators is the turbulent performance of the Macau casino industry. As Beijing continues its anti-corruption campaigns, the world's largest gambling market has recorded disappointing financial results in recent years, and the end is nowhere in sight. This performance has caused stocks with large amounts of exposure to Macau, including MGM Resorts International, Wynn Resorts and Las Vegas Sands, to struggle. Despite this performance, many predict that investments by the Chinese government in capital improvements, bridges and rail systems throughout the region will put Macau back on track.
While the casino industry continues to post rapid growth throughout the U.S., the country's biggest casino operators remain risky investment candidates for most people. While the study found that people who work for gaming companies are much more open to investing in these casino giants, the vast majority of investors are currently steering clear. Luckily, you don't need to invest in these companies to enjoy their casinos. With or without ambitious investors, look for the casino industry to continue expanding as it works to quench the vast thirst for gaming options around the globe.