Imagine never gambling. Imagine never being interested in casinos or Las Vegas or poker or anything else. Now imagine taking a prescription drug and blowing your life savings. That's what allegedly happened to dozens of people who took medication for Parkinson's.
Prescription drugs are supposed to help us, not harm us. But a court in the UK has just approved a settlement between Pfizer and patients after a 4-year battle in court. The lawsuit alleged that Parkinson's sufferers who took certain Pfizer medications developed gambling and sex addiction. The suit alleges that the patients gambled away their entire life savings after taking the prescription drug, even though they didn't have any pre-existing gambling problem.
The suite includes 172 users of the drug, but the details of the settlement haven't been revealed. That said, the plaintiffs could share in millions of dollars in compensation.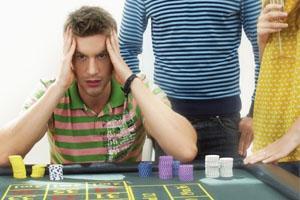 This is the first case we've heard of people developing gambling addictions out of the blue. But it's not just drugs that could cause a gambling addiction. A recent study out of Israel suggests that sports and gambling addictions go hand in hand. Playing sports, specifically. OK, to be clear, playing sports doesn't actually cause gambling, but the study suggests that athletes could be more prone to gambling than non-athletes.
The study reveals that sport child prodigies are more likely to become gambling addicts in the future. The study included more than 300 teenagers and discovered that those who played team sports played more lotteries and scratch tickets than those who didn't play sports.
This doesn't come as a surprise. After all, there are loads of stories of professional athletes who gamble.
Pete Rose has been banned from baseball for gambling on baseball and has been declared ineligible for the Hall of Fame.
Michael Jordan was seen gambling in Atlantic City the night before a game against the Knicks. He allegedly lost $165,000, and a San Diego businessman once claimed that Jordan owed him $1.25 million after gambling on a game of golf.
And Charles Barkley admitted to going to Vegas and winning a million bucks a bunch of times. He's also admitted to going to Vegas and losing a million bucks three times as much.
So what's the moral of the story here? Well, if you're an athlete, be careful at casinos, online and off. If you've never gambled before and suddenly have developed an addiction, talk to your doctor. And if you think you need help, talk to a problem gambling specialist.
At CoolCat Casino, we support a safe gaming environment and have systems in place like self-exclusion and betting limits to make sure you're not betting over your head. If you need help, talk to us. We're always standing by.