Your favorite type of video poker just got even better with this amazing set of promotions. With more free casino cash, more chances to win with every deposit and more games to enjoy, it's a great time to win more than you ever have before with these unbelievable bonuses, courtesy of the Joker's Wild monthly promotion.
Unbeatable Bonuses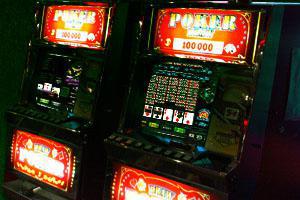 This month, your wild side is getting some company at CoolCat Casino. With offers for nearly every single game, you've got more chances to win big than ever before.
If you're into slots and keno, you're going to like the amazing offers in store. Whether you prefer the 560% bonus offer, which has a 30 times playthrough requirement, or the 350% bonus offer, which features no playthrough restrictions and no max cash out limits, you can't go wrong with these incredible promotions.
If you'd prefer to mix it up, CoolCat has you covered. On all allowed games, players can receive a spectacular 160% bonus without any playthrough restrictions or max cash out limits. That's right! With a deposit of as little as $30, you could be on your way to huge returns on almost any game in the casino.
Since bigger deposits are better for everyone involved, all deposits of $200 or more will receive an extra 100% on top of all of the monthly bonuses. Remember, if you want real quality in your gaming experience, it definitely pays to spend a little bit more.
The Video Poker Player's Dream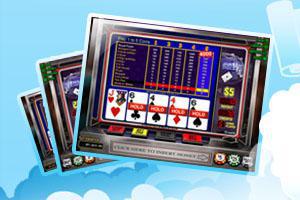 Since we've got such a soft spot for all of you video poker players, CoolCat is offering a special 175% bonus promotion on all video poker games with a 30 times playthrough requirement.
To sweeten the pot, a $10,000 free casino chip is on the line for players who use the video poker bonus to meet a few specific requirements. Do you have what it takes to bring the house down? With such a great promotion, it's definitely a good time to find out!
VIP Bonuses
As always, CoolCat saved the very best for all of the VIP players. With three unique promotions offering up to 630% match bonus on nearly any game on the site, it definitely pays to be a VIP at this casino. If you're into slots or keno, you're going to love the 370% bonus, which features no playthrough restriction and no max cash-out on a deposit of $50 or more. For high rollers, a $70 deposit gets you access to the 630% bonus on either of the two classic games. If another game is more your style, you can enjoy the 230% bonus on any of the allowed games without any playthrough or cash out restrictions.
With so many awesome deals, it looks like the jokers aren't the things that are wild this month. Take advantage of these unbelievable deals while you still can, and get on your way to big wins and incredible payouts all month long.
That's how Coolcat Casino is rewarding loyal players this March. For more information on how to activate your bonuses or how to become a VIP, be sure to contact the Customer Service department via the Contact Us page of our website.