We've heard the horror stories of people leaving their children in hot cars for a variety of awful reasons. This summer, a man left his 4-year-old in the car wall he went to work. His son didn't survive, and now it's believed that the man intentionally left him in the car.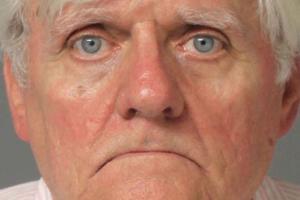 And there are scores more stories like it, with parents accidentally forgetting their children in hot cars, or running in "for just a minute" to do some shopping. Whatever the reason, there's no excuse to leave your child alone in a vehicle. Especially in a vehicle with temperatures approaching 100 degrees.The same goes for 98-year-olds. Police have charged a North Carolina man after he left his 98-year-old wheelchair-bound mother in a hot vehicle outside a Maryland casino while he gambled for close to five hours.
Police were called to the scene at 6:30pm on Monday to find the elderly woman alone in a vehicle without food or water. Only an empty soda can was found in the car, but it's unclear whether the woman was able to drink it during her confined stay in the vehicle. Dwight McGinnis of Raleigh, North Carolina has been charged with vulnerable adult neglect.
This isn't the first time someone left a family member in a vehicle while they gambled. On New Year's Day 2013, a security guard found a motionless baby in the parking lot of Alice Springs Casino in Australia. The child died five days later.
And just last month, Maria Mondragon-Barboza was charged with leaving two young children in her car while she anted up at Graton Resort & Casino in California.
Think these stories are isolated? Not even close. Earlier this month, a Dell Rapids couple left their baby and two young girls in a parked car while they gambled at Deuces Casino in Sioux Falls, South Dakota.
Bottom line, this happens way more often than you think – and way more often than it should. If you've got kids and you want to gamble, play online casino games instead. You should also make sure you're watching your children while you play because accidents could very well happen at home, even if you're steps away from the people you're caring for.
But if you really want to gamble at a live casino, do everyone a favor and get a babysitter. The same goes if you've got a mom you're responsible for.