December is here and Cool Cat Casino decided that the best way to give you a present is by letting you choose your own bonus and all of the rewards you want to receive. That's right! We want you to feel as if for the whole month of December, you can come to our Christmas tree, to choose the gift you want and as many times as you wish.
That is why we have prepared the 250% Bonus on all allowed games. It has no playthrough requirements and has a 30X for Table Games and Video Poker with No Max Cash-Out on deposits of$50 or more. Don't forget, it can be redeemed unlimited times.
However, this is where things will get interesting; this bonus has two codes and depending on which code you choose, you have two set of chances to win two separate lists of rewards. Check them out!
If you choose the bonus code NAUGHTY2013, these are the prizes you can receive: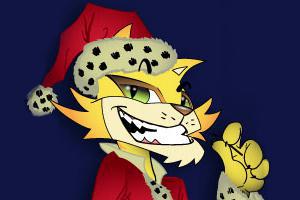 1 Redeem $50 FREE CHIP
2 Redeems 50% CASHBACK
3 Redeems $75 FREE CHIP
4 Redeems 100% CASHBACK
5 Redeems $100 FREE CHIP
6 Redeems 150% CASHBACK
7 Redeems $125 FREE CHIP
8 Redeems 200% CASHBACK
9 Redeems $150 FREE CHIP
10 Redeems 500% CASHBACK
If you choose the bonus code NICE2013, these are the prizes you can receive. Remember, the more times you redeem this coupon, the more you get to win: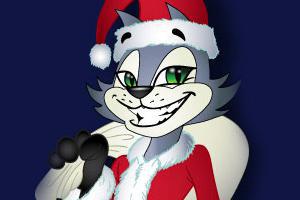 1 Redeem 25% CASHBACK
2 Redeems $50 FREE CHIP
3 Redeems 50% CASHBACK
4 Redeems $100 FREE CHIP
5 Redeems 75% CASHBACK
6 Redeems $150 FREE CHIP
7 Redeems 100% CASHBACK
8 Redeems $200 FREE CHIP
9 Redeems 125% CASHBACK
10 Redeems $500 FREE CHIP
If you thought those were all of the presents under our Christmas tree, take a look at this great challenge we have in store for you:
Naughty or Nice Wagering Challenge
With this challenge, you can win a $10,000 FREE CHIP! CoolCat Casino wants to see just how good or bad you can be. So how can you play? Make sure you play on our popular slot machine Naughty or Nice, with either of the bonus codes above, and, if you can wager the amount of your deposit + bonus by 200X or more, we will credit you with a $10,000 FREE CASINO CHIP! (Unless specifically stated otherwise, standard rules apply.)
Are you ready to play and enjoy the holiday season with us? We hope that for the duration of this whole month, you visit us as many times as you wish and enjoy these great bonuses we have prepared for you.
Let's enjoy the holiday season!