If you love betting on black, you're going to love this. The superhero known to wear black is getting his own casino. Yup, Batman, the Caped Crusader himself, will soon have an entire $3.2 billion casino resort in Macau.
Dubbed Studio City, the themed casino hotel is modeled after and inspired by Gotham City. The complex will feature art deco inspired rooms, Asia's tallest Ferris wheel (which is smacked into the heart of the center tower of the building to resemble asteroids crashing into skyscrapers, a 5,000-seat theater for live events, and (obviously) a casino.
There are even plans for Wonder Woman go-karts, so they didn't leave the female super hero out of this one. Personally, though, Bat Girl or Cat Woman would have made a bit more sense to me, but who am I to judge?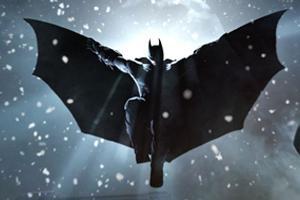 The new family-friendly casino could very well rejuvenate an industry that has been on the decline. Yes, Macau's gambling revenue is about 7x greater than Las Vegas. But in 2014, revenue fell 2.6% overall. The biggest drop came in December with a 30.4% drop in revenue from the same time in 2013.
A steady decline of whales (those are big-spending gamblers) has hit Macau hard and the numbers show it. The new Gotham themed resort could help Macau bounce back and recoup some of those losses.
Re-branding a city built around a vice isn't a new concept. Remember the 1990s? Las Vegas saw a decline in gambling revenue and tried to bill itself as a great family destination. In essence, they were trying to compete with Disney by pretending that it's a great place for kids (it really isn't) with a lot to do for adults, too.
But Macau's new resort casino concept could be different. They aren't so much marketing this is a family destination as they are just adding family-friendly amenities to this mix. Perhaps the whales will see this new property as a great reason to come back – this time with their family along for the ride.
We don't mean that figuratively. Studio City actually includes a high-end motion ride that invites riders to fly through Gotham City and follow Batman as he brings villains to justice.
Macau Studio City is slated to open this year. You'll find me there, chasing the Joker.