The government of Ontario is launching its own regulated online casino in the coming days, but that's not the biggest news that could shake up the online gaming industry in Ontario.
There's word that the government is exploring a licensing system for offshore casinos and poker sites. Those that operate from outside of North American could apply for a license to serve Ontario players.
Right now, many casinos and poker sites serve residents of Ontario in somewhat of a gray market. By recent estimates, residents of Ontario spend almost $500 million on online gaming every year. None of that money stays in Ontario.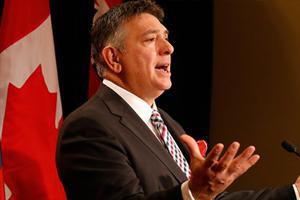 With Ontario set to unveil its own online casino in the spirit of their provincial counterparts, PlayNow.com (BC and Manitoba) and EspaceJeux.ca (Quebec), many assumed that Ontario would just create an online casino to compete with the offshore and hope that residents choose the government site.
But with the province strapped for cash and in desperate need of new revenue tools, licensing offshore sites in the province could be a really smart move.
So could a provincially run site run alongside a private site? Is there room for both? There can be, but the government site will need to step up its game. Just look at the British Columbia online casino for proof.
The offshore sites are famous for offering larger than life deposit bonuses with loose restrictions, but the government-run site seems to limit its deposit bonus to $100 (that might be different at the time of publication, but it's often fairly low). The offshore casinos also offer better ongoing promotions and incentives. And payout percentages are often higher.
But the biggest deal by far are the progressive jackpots. With a giant pool of players numbering in the millions, the offshore casino jackpots run in the millions more often than not. At the government-run site, it's often a rarity.
We should point out that we don't have any vested interest in this story. We don't actually serve Canadian players. Although that could change if Ontario changes its strategy.