We told you about this story a couple of years ago and believe it or not, we're still talking about it: Imagine sitting down to play your favorite casino game and knowing exactly what will happen seconds before it actually does. That was sort of the premise of the Nicholas Cage movie Next, in which he plays a Vegas magician who can see a minute or two into the future. He uses his power to win against the house.
That major motion picture was definitely science fiction, but a dozen or so gamblers felt like Cage's character last year when they played Baccarat at the Golden Nugget in Kansas City, Missouri.
While playing Baccarat and making $10-a-hand bets, a few punters at a table realized something strange happening at the Baccarat table. It seemed as though the deck had not been shuffled.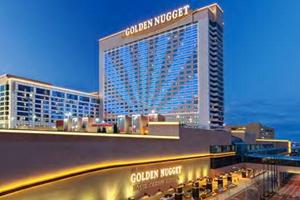 When the pattern of a non-shuffled deck continued, the gamblers upped their bet from $10 a hand to $5,000. After winning 41 straight hands, they collectively netted $1.5 million.
Now, when that type of winning goes down, the eyes in the sky take noticed. And they definitely didn't miss a beat. While the gamblers were paid out and earned their money, the casino concluded that the deck had not been shuffled.
So the casino went to court, suing each of the 14 winners for $1.5 million. Judge Donna Taylor of the state superior court ruled in favor of the casinos. In her ruling, she noted: "The dealer did not pre-shuffle the cards immediately prior to the commencement of play, and the cards were not pre-shuffled in accordance with any regulation."
So, basically, the casino broke the state law by not shuffling the cards. And in doing so, the game was not authorized. Therefore it wasn't technically a legal game.
The judge ruled that the players must pay back the $1.5 million, plus any chips they failed to swap for cash. The casino, in return, must hand back the original money the players put down.
This seems highly unfair on so many levels. While it was an unfortunate error, it's one that the dealer should have stopped by calling the pit boss and alerting him to what was transpiring. What's more, while the judge argues that the game was not authorized because the cards weren't shuffled, she didn't set aside any penalty for running an unauthorized game.
I imagine the players will be taking this one to the higher courts before handing over $1.5 million voluntarily. We'll definitely keep an eye on this one for you as the story develops.