The job-creating benefits of the casino industry are well-known and highly publicized, but critics often point to the low-paying nature of these jobs over the long-term. With that in mind, the leadership team behind a forthcoming casino in South Philadelphia's stadium district recently released a comprehensive hiring plan that should put job-seekers at ease. In the report, Stadium Casino LLC – a partnership between the Cordish Companies and Greenwood Gaming and Entertainment Inc., owners of Pennsylvania's Parx Casino – promised a number of benefits to all employees, including a minimum wage that exceeds nationwide regulations and a diverse workforce.
Last November, African American leadership in Philadelphia expressed concern after Stadium Casino LLC was awarded the second and final Philadelphia casino license. Since 2010, there have been eight lawsuits filed against Cordish Companies stemming from race-related issues and practices. In one such lawsuit, the plaintiff suggested that Cordish uses restrictive dress codes to limit black visitors. However, in its hiring outline, Stadium Casino indicates plans for an inclusive, diverse gaming atmosphere at its newest location.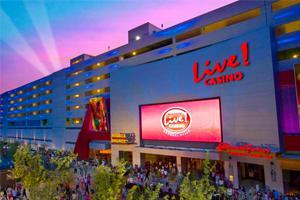 Some details of the plan include a $12 per hour minimum wage for all 2,000 permanent employees and contractors of the new casino and plans to award at least 47 percent of construction contracts to minority or women-owned businesses. Additionally, 50 percent of the permanent workforce will be minorities and 40 percent will be women. In total, roughly 750 table game operators are expected to earn $70,000 per year, including tips.
For residents of the surrounding area hoping to cash in on the $70,000 career path, Stadium Casino is establishing partnerships with local educational institutions to operate training programs for dealers and other hospitality workers. According to estimates, 60 percent of the construction and permanent workforce will be local residents and 85 percent will be from the state of Pennsylvania.
Financial benefits of the new casino extend beyond future employees to the city of Philadelphia. Following construction of the $450 million casino, it is expected to generate more than $2 billion in economic stimulus for the City of Brotherly Love. During its first five years of operation, Stadium Casino expects to generate $100 million in tax revenue, including $25 million for Philadelphia's school district. The developer is also establishing a community charitable fund that will provide a minimum of $15 million in grants from the project to local communities during construction and the 20 years of operations.
Critics remain skeptical of the casino's plan to provide livable wages in the face of increasingly firm competition throughout the region. If Stadium Casino is able to live up to its financial plan, it will stand tall as a shining example of the true economic benefits that the casino industry can have on an area if implemented correctly. For now, all attention will turn to the construction of the 200,000 square foot gaming facility. With plans for 2,000 slot machines and 125 table games, the new facility will address all of the gambling needs of Philadelphia residents in the years to come.