Online gambling sites can't be trusted to meet regulations and operate within the law. Online gambling sites don't play by the rules. Online gambling sites play by their own rules. Those are the sentiments that you'll often hear out of the mouths of those who are anti-gambling, particularly those who believe that online gambling cannibalizes live gambling.
But a story out of Ohio puts land-based casinos in the spotlight again and forces them to defend themselves against skirting the law.
The Horseshoe Casino in Cincinnati has been handed down a $125,000 fine by state regulators for credit and surveillance violations.
During an audit that the state performs on a routine basis, the Ohio Casino Control Commission discovered that the casino's video surveillance didn't provide enough coverage of the casino floor.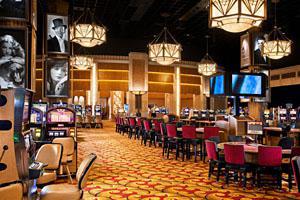 Now, this might not seem like a big deal, but subsequent audits after the initial discovery revealed that the casino didn't upgrade its system to bring it into compliance. That's just the tip of the iceberg. The commission also discovered that the casino was issuing credit to customers with incomplete files. That's a violation of state law.
The violations, however, are nothing new for Horseshoe Casino. In February, the commission handed down a $75,000 fine for a violation related to credit. And in November, a $40,000 was rendered for not certifying 3rd party vendors accordingly.
We know what you're thinking. So what? This kind of practice doesn't hurt the player. That may be true, but online casinos are often singled out for not abiding by state law when, in fact, they abide by international law. What's more, online casinos don't do a lot of the things live casinos do, like extend credit or use camera surveillance.
But let's pretend all of that doesn't matter. One thing that does matter is underage gambling. It should be noted that Horseshoe in Cincinnati was not charged with allowing underage gambling, but other land-based casinos in other states have faced fines for such a violation, including Horseshoe Casino Baltimore.
Once again, online casinos have systems in place to root out underage gambling, proving yet again that online casinos care more about the law than some land-based properties.
So what do you think? Do these violations change your opinion on land-based gambling? We'd love to hear from you, so drop us a line below or share this article on Facebook or Twitter.