Whenever a new online casino game launches either at our site, a competitor, or even at a land-based casino, a group of us gather around the office to talk about. We dig deep to see if this is the type of game our players would love.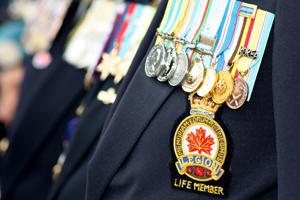 If it's a land-based game exclusively, we consider taking a trip to test it out. On more than one occasion, we've traveled to Las Vegas to see a new game in action. We've also traveled to local, closer casinos to do the same.
And today, we're thinking of taking a trip to a tiny Canadian village called Inverness near Cape Breton, in Nova Scotia. No, it's not home to some casino manufacturer. Instead, it's home to something called Chase The Ace, a game that's literally gripping the entire province unlike anything we've seen before.
Here's how the Chase the Ace game works:
Every Saturday, people line up and by raffle tickets at a cost of three for $5
The tickets are tossed into a large drum.
One ticket is drawn and the winner received 20% of all ticket sales from the week.
The winning ticketholder is invited to draw a card from a 52-card deck. If they pull the Ace of Spades, they win all the cash (minus 50%, which goes to the organizers).
If they don't pull the Ace of Spade, the remaining 30% gets seeded back to the jackpot for next week.
At only 50% of the winnings possible, you might be thinking that the Chase the Ace game isn't all that lucrative, especially given the fact that the game is being held in a small Canadian town where traffic is a foreign concept. For the record, the Inverness population is 1,387. And of those 1,387 people, not everyone is of legal gambling age.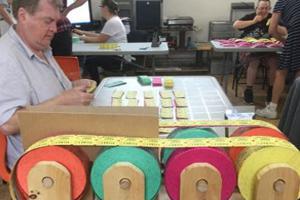 But this game is big. And people from hundreds of miles away have Chase the Ace fever. Why? Because the jackpot has now reached more than $1 million.
The game started back in October 2014. Yup, almost a full year ago. And now, just 6 cards remain in the deck. That's 6 cards out of 52, which means if your ticket is pulled, you've got a 1 in 6 chance of pulling that Ace and taking home one of the biggest prizes in provincial charity game history.
Is this a game you'd like to see at CoolCat Casino? Believe it or not, we have something similar. Technically, the winner-take-all bonus round in our video poker games are much like Chase the Ace. It's a high card wins game, so your odds are essentially 50/50 when you face off against the dealer.
And if you like seeing jackpots grow until someone pops it, our progressive slots are your best bet. We've got well over 100 different online slots, many of which have progressive jackpots that grow and grow until someone hits it big.
Of course, these games aren't exactly like Chase the Ace, but we're famous for adding new games to the mix on a regular basis. So who knows? Chase the Ace could be next.