Have you ever been to a casino in Ontario, Canada? The good news up there is that all winnings are considered a windfall, so you don't have to pay tax. Yup, if you win a $1 million slots jackpot, all $1 million are yours. The government's take? Nothing. That's true for the lottery, too.
In the US, you technically have to pay taxes on slot winnings of $1,200 or more and poker winnings of $5,000 or more. But if you win $1,000 or so at the tables, the onus is on you to report it, not the casino.
But a rule in Massachusetts has casino players and operators doing a double take. A provision in the casino expansion plan requires gambling facilities to report and withhold some cash on winnings over $600. The percentage? A whopping 5%.
That means that a $5,000 win would see the casino take a $250 slice of the pie. The surrounding states use a much lower withholding ratio, and that could cause a lot of players to choose casinos at surrounding states over the new ones planned in the state.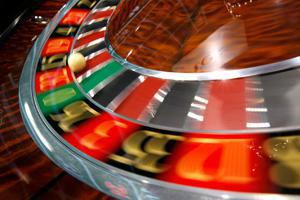 The 5% withholding tax isn't necessarily new. Massachusetts already offers horse and dog racing, so bettors see their money withheld already. But casino play is a different animal.
It's virtually impossible to calculate tax withholding at the tables. Let's say you're playing $100-a-hand Blackjack and you split 8 three times, hit a 3 on all three hands and double down. You now have $600 on the table. You win all hands and you're suddenly up $600. Does that mean the casino should withhold 5%? You could theoretically lose $600 on the next hand, so now you're down even more money than had you played at another casino. Not cool.
I think that if you're taking off the top of big wins, you should also top off big losses. It should balance out. But it probably won't happen that way.
MGM and Wynn, who are vying for the right to build casinos in Massachusetts, don't want the tax withholding law on the books at all. But not all licenses are on board with the effort to repeal the law.
Mohegan Sun, which is also vying for a license to open up a casino in the Boston area, is totally fine with the tax withholding plan. They argue that the law was in place before Wynn and MGM applied for licenses, so they should have known the rules going into it.
In my mind, the law is a bit ridiculous. It doesn't happen at other casinos, and it certainly doesn't happen at CoolCat Casino. My thought on all this? The government will eventually repeal or lower the tax—as long as MGM and Wynn are willing to pay a little more.