Cool Cat Casino is the only place in the galaxy where cool alien men and foxy alien girls can beam down and indulge in a little intergalactic casino fun. So what do Cool Cat extraterrestrial casino members do for fun? They destroy iconic landmarks in shows of great force and fireworks! If you're a member of Cool Cat Casino, login in now to charge your lasers of doom and…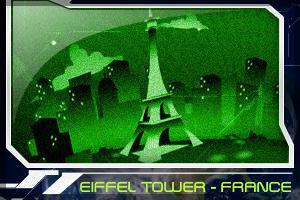 Destroy the Eiffel Tower!
To destroy the Eiffel Tower and get your little green hands on a 310% bonus, all you have to do is charge your laser with a $50 deposit, and aim by entering the code: UFO310. This laser can be discharged only with our keno and slot games.
Destroy the Great Pyramid!
If your alien overlord cannot stand the pointiness of the Great Pyramid in Egypt, by all means, blow it up! To gain your overlord's favor and a hefty 200% bonus, you have to charge your laser with a $50 or more deposit, and aim the laser dead on the Pyramid Peak by entering the code UFO200. This laser can be discharged for any of our out of this world games.
Destroy The Coliseum!
Because the Coliseum in Rome is taking up valuable flying saucer landing room, you can simply vaporize it and get a whopping 690% bonus. To turn the gladiators into dust, you have to charge your vaporizing laser with $100 or more and enter the code UFO690. While this laser could dusti-fy anything on earth, this bonus is only good for our keno and slot games.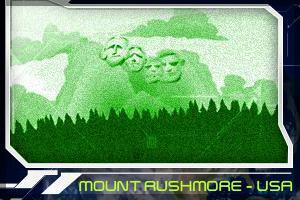 Destroy Mt. Rushmore!
While the granite faces of Mt. Rushmore bring feelings of pride and patriotism, the aliens think that they are making fun of them behind their backs. What was once a mountain of American presidential profiles is about to be turned into a monumental pile of ash, and a sweet 500% bonus. To charge your laser and obliterate Mt. Rushmore, deposit $30 or more and aim the laser using the code: UFO500. This laser will discharge for any of the fabulous Cool Cat Casino games, so try them all!
Who said aliens don't exist? Well, you can visit Cool Cat Casino online and see for yourself that our intergalactic superiors have come to visit and make ashes from our favorite tourist attractions. But don't PANIC! You too can get in on all the laser blasting action by registering to become a member today!.