The City of Newark desperately wants a casino, so much so that they've voted unanimously last Wednesday to approve amendments to the Newark Downtown Core District Redevelopment Plan that would allow for a casino to open up.
That's not to say that a casino is coming. Right now, licensed casino gaming is only allowed in Atlantic City. It's not only the law, but it's built into the constitution and would require a constitutional amendment to change the rules.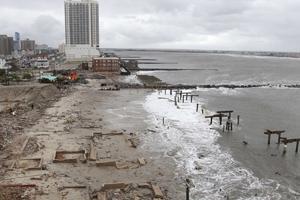 That requires a vote, and voters could see it on the ballot in the coming election if proponents of casino expansion have their way. But not everyone wants casino expansion. The fear is that if casinos are allowed to pop up elsewhere in New Jersey, Atlantic City is over. The town relies exclusively on casinos to attract visitors and four properties have already closed in the past year.
But I have a solution that could save Atlantic City and allow casinos to open up elsewhere in the state. It's simple, it doesn't require any extra investment by the state, and it's so smart that the government probably won't consider doing it.
There's been some talk about profit sharing. That means that if a constitutional amendment comes into play and casinos are allowed to open up elsewhere in New Jersey, the profitable casinos would have to hand over a chunk of their profits to help New Jersey.
Unfortunately, or fortunately in some respects, the money wouldn't necessarily help keep the casinos alive. Instead, it would go to help the poor. That's important, but the poor will remain poor if people stop coming to Atlantic City and the casinos end up shutting their doors. So, I propose a smarter solution.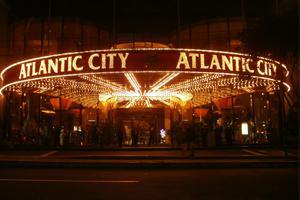 There are a handful of companies that own malls that have taken a smart approach to improve shopping experiences an attract new stores. One of the methods used to save ghost town malls is to put a clause in new leases that would force a store to not just go into one mall, but multiple malls. For example, let's say Mall A on the east side of town was doing amazing, attracting new business, and always packed. Mall B, owned by the same company on the other side of town, isn't attracting any new stores and patrons have pretty much given up on it.
The company that owns the two malls would require new tenants to go into both malls, not just the flourishing one. Often, the lease rates are less expensive than in the more popular malls and further discounts are sometimes added so it makes more financial sense. As desirable stores begin to fill the near-dead mall, it bounces back to life and everyone wins.
The same approach should be applied to casinos. If Wynn or MGM or someone else wants to build a casino in Newark or elsewhere in New Jersey, they should be forced to build something big in Atlantic City. I'm not suggesting it has to be a casino. That's up to the experts to work out. But it should be something that would attract people, like a waterpark, an indoor ski center, or something impressive.
Preferential treatment could be given to casinos that are already in Atlantic City to open up properties elsewhere in New Jersey, so long as they commit to keeping their properties open. For casinos like Borgata, Harrah's and Golden Nugget, that shouldn't be a problem given the fact that their casinos are relatively high-end in Atlantic City and are generally profitable.
What do you think of this idea? Could it work? Are there any potential flaws? We'd love to hear about it, so sound off with your thoughts.