Have you ever wondered about that great gambling house in the sky? The one where every spin of the slots leads to a big time jackpot and the roulette wheel always lands on lucky number seven? While finding a sure thing like that might be a gambler's dream, bringing those odds back into the real world is a little bit more difficult. Maybe there's more to gambler's heaven than unrealistic odds, though. Maybe you can enjoy a dance amongst the clouds without ever leaving your home. Wouldn't that be nice? Well, CoolCat Casino is about to make your day, because we're offering a selection of promotions all January that will have you floating on Cloud 9.
Gambler's Heaven is the ideal destination for anyone who enjoys a little time with some of the best casino games on the market. If you're a fan of the latest and greatest video slots, low risk-high reward games such as keno or classic table games, CoolCat is the casino you'll need for a celestial gaming experience. No matter what type of game you prefer, we've got something to help you take your bankroll to brand new heights. Get ready to take to the skies on golden wings, and there may be some huge winnings in store. When the offers are this good, you really can't go wrong!
Deals with Golden Halos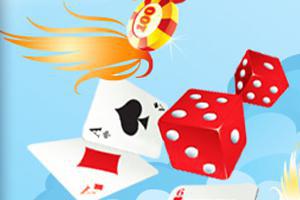 You won't need a guardian angel to watch over you this month, because these promotional offers are truly a win-win opportunity for gambling fans. CoolCat Casino offers some of the most generous deals each and every month, but when a promotion is called 'Gambler's Heaven', you can expect a whole new level of kindness. Depending on which offer you choose, you'll be able to supercharge your bankroll with a deposit of as little as $30 or more. Without breaking the bank, you'll have a chance to play like a high roller and enjoy the considerable advantages that come along with that style. Now that your appetite is thoroughly whetted, let's take a closer look at what Gambler's Heaven has in store.
For fans of slots and keno, we've got two amazing deals that are available all month long. If you consider yourself a risk-taker and despise the thought of unnecessary rules getting in the way of your fun, the 350 percent no-rules bonus is for you. With any deposit of $50 or more, you'll enjoy a huge reward and no playthrough or max cash-out limits. If you don't mind a few rules, the 560 percent bonus will instantly amplify your next deposit of $70 or more. This offer features a 30 times playthrough restriction and a 10 times max cash-out limit.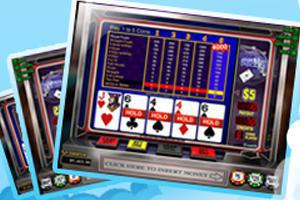 If you'd prefer to try your hand at the tables, the 160 percent no-rules bonus may be right up your alley. This heavenly offer is available on any deposit of $30 or more and can be applied to your play on nearly any game in the casino.
Double Double the Heavenly Deals
How does a chance to win a $5,000 free casino chip sound? With any deposit of $50 or more, you can take advantage of our Double Double Jackpot Poker challenge for a shot to win the playing power boost. Enjoy a 230 percent bonus with a 30 times playthrough restriction and no max-cash out limits, and you could be on your way to a free chip for future visits.
Heaven's Velvet Rope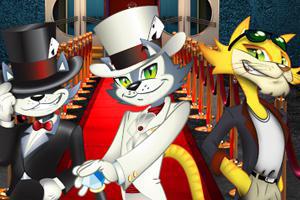 Step behind the velvet rope and enjoy the very best of Gambler's Heaven by becoming a CoolCat Casino VIP. Every month, VIPs are treated to the best promotions we've got to offer, and membership to this exclusive club is currently open. Want a sneak peek of the benefits? This month, VIPs can enjoy a 630 percent bonus with a 30 times playthrough restriction and a 10 times max cash-out limit on slots or keno. For the rebels, there's also a 370 percent no-rules offer for slots and keno. For table games, the 230 percent no-rules promotion on any deposit of $30 or more is simply divine.
Getting Started
Now that you've got a better idea of the benefits of Gambler's Heaven, it's a great time to get the good times underway. If you've got questions about activating any of these amazing offers or becoming a CoolCat VIP, just navigate to the 'Contact Us' page of this website. Our industry-leading customer support team is standing by to address your concerns over the phone or on the web, 24 hours a day. Dust off your halo, and get ready to win big. Gambler's Heaven offers the bonuses you'll need to start 2016 on the right foot!