Boxing is one of the world's most watched sports; combining spectacular footwork, incredible stamina and the sheer guts and glory of the gladiatorial combats of old. Few sports offer the same thrills and spills between two individuals going head to head the way boxing does. Naturally appealing to young men (and women), boxing, whether in competition or as hobby, develops a healthy physique and demands a mastering of one's own internal discipline. From the amateur to the professional circuit, boxing is man against man (or woman). Despite its often misconceived ruthless nature, it requires a level of respect for one's opponent, and can humble even the most talented of performers.
However, in recent years, the sport of boxing has come under a bit of criticism for slowing down. It seems that the extinction of the Tyson era heavyweights and emergence of flops like the Mayweather v. Pacquiao bout (deemed "Fight of the Century") have led many onlookers to speculate that perhaps boxing has seen better days. With formidable pressure and a soar in popularity from competing events like ultimate fighting and mixed martial arts, many are wondering what it all means for the future of boxing. CoolCat Online Casino wants to dig deeper, and show you that boxing still has the potential to pack a punch as vicious as George Foreman in his prime. Let's lace up our gloves and take a look at the future of boxing!
From controversy to champions
The recent match-up between middleweights Gennady "GGG" Golovkin and Saul "Canelo" Alvarez, ruled a controversial draw, and the mega-money fight between the now retired Floyd Mayweather Jr. and Conor McGregor (who made is professional boxing debut) have drawn criticism from boxing fans for controversial decisions, and for turning sports into spectacle. Many would argue that the criticism is well deserved, but boxing purists would add that the rich history of boxing has never been without controversy.
Despite the contentious match-ups and big money draws of the sport, boxing continues to mold amazing young talent. Extremely hungry young boxers are training worldwide to take the sport to new heights, and newcomers like Errol Spence Jr, Claressa Shields, and Shakur Stevenson are just some of names that stand a part in a new era of boxing. Even the heavyweight division is displaying awesome power with Deontay Wilder and Anthony Joshua; talented performers with KO power who have been able to accomplish amazing things in the ring. The big Brit, Joshua, recently decimated the former heavyweight champion Wladimir Klitschko, and the light welterweight Terence Crawford was recently ranked the best active pound for pound boxer in the world by Ring magazine.
There is a lot talent among the various weight classes among the new generation. All are elite level fighters that are bringing new approaches to the game. The best part is that these young fighters are only beginning to enter the prime of their careers. It would be hard to disagree that the future of the sport of boxing is looking really strong. Besides talent, what does the sweet science have to offer in the long term?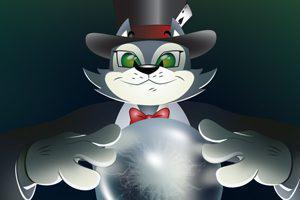 Room for innovation
Predicting the future of course is never a thing of certainty. However, it is evident that boxing along with fight promoting, sports viewing and sports betting is going through major changes. These factors have largely been accelerated by the advent of various mobile and smart technologies. From apps to PPV streaming on mobile or online casinos to sports betting and real-time analysis, boxing for the spectator has long surpassed the days of watching a prize bout on television. In the age of the internet, boxing is finding itself, like many of popular sports of today, amidst a new era. So what are the potential changes?
Speaking of online casinos, despite not yet having utilized sports betting as a platform, CoolCat Online Casino is one online gambling site worth looking into. We have a stunning array of entertaining online casino games that offer serious payouts. From poker to blackjack, CoolCat Online Casino is the purr-fect place for you to fatten your pockets.
Boxing self-promotion
Recently retired and future boxing hall of famer Floyd "Money" Mayweather Jr. brought innovation with his brilliant marketing ploys during his fruitful career. After nearly 20 years as a pro Floyd Mayweather Jr. is estimated to have amassed a personal fortune of roughly $600 million. This was made possible due to not having to pay dividends to outside parties. Mayweather was solely in charge of the talent (himself), and all of the money that came from winning the fights he managed through his own company, Mayweather Promotions.
This method has set the standard for the new breed of boxers. No longer should fighters depend on managers and fight promoters who do not have the fighter's best interests in mind. For instance, IBF heavyweight champion Anthony Joshua, has recently claimed that he will one day become boxing's first billionaire through various self-promotion and marketing strategies. The idea to mold oneself as a brand in boxing, particularly in the age of the internet, is the new business model.
Unified Belts
Currently, the WBC, WBO, WBA and IBF branches remain the "big four" widely recognized governing bodies in the realm of professional boxing whose belts fighters aim to obtain. However, with the addition of interim titles, changing weight classes from silvers to supers, inter-continentals and many others in recent memory, it can all become a bit confusing. There now appears to be a belt for every day of the week, and true fans of the sport would hope that an all-encompassing unification of the major belts will one day exist.
Fortunately, renowned boxing broker Al Haymon has planned to do just this. He wishes to go back to an older model where only one champion per weight class exists on the global stage. Last year, Hayman set forth a plan to create a global boxing franchise in order to eliminate the need for excess belts. All fighters could essentially fight under one banner. The project deemed Premier Boxing Champions has yet to succeed in its ultimate goal, but time will tell.
The future of streaming
With continuous improvements in consumer technology more and more venues are being created for fans to choose how to consume boxing and pay for service (even using cryptocurrencies), whether for live events or at home viewing. Social media and streaming giants like Twitter and Netflix have been in talks in recent months regarding using their platforms in conjunction with the major boxing promotions for streaming main events at a fraction of the standard subscription cost.
One such instance has already proved successful with the live streaming of a WBC heavyweight defense by Deontay Wilder on YouTube. With the constant growth of the market, more opportunities are sure to pop up for types of coverage in the future. Bidding wars could become the norm for competition to stream online at the lowest dollar.
New innovations in online casinos and virtual reality are sure to start investing in future stars from a boxing standpoint. One could only imagine what the sport of boxing would look like from a first person perspective for a pay-to-watch augmented reality platform. The high success of popular 3D franchise films are only expanding on ideas of how live events could be viewed in the future.
Cross promotion
Despite the recent controversy with introducing a professional mma fighter into the world of professional boxing, one can't help but think of the booming pay per view buys and new life that the much hyped money fight between the "Notorious One" and Mayweather Jr. brought to the world boxing. Not to mention new generation of boxing fans.
As younger audiences are expanding their interests into full contact sports, a hybrid promotion of the two may not be far behind. Conor McGregor alone, despite losing the contended bout, was able to rake in some $100 million from the single exhibition match. A figure that he could not have made solely fighting in his familiar UFC brand.
New talks are now in the works for a possible rematch between the two, and the dollar amount has been enough to the spark even the interests of boxing greats like Manny Pacquiao. It doesn't take a rocket scientist to realize that if both sports keep growing at this type of pace, younger audiences will be keen to watch; and a continual collaboration between the two would only to make sense (and cents).
What you need to know about the future of boxing
Despite recent controversies, the world of boxing is continuing to draw crowds in larger numbers from a generation of young, new fans
The positive growth can be attributed to many factors including: developments in mobile technologies, apps and streaming services; making fights available to the masses more convenient
The plethora of upcoming fighters in the world of professional boxing are not only talented in the ring, but outside as well; new marketing platforms and promotional trends have shifted to give proceeds and monetary benefits to the talent instead of management
Exciting new mashups between boxing and other contact sports like mixed martial arts are paving the way for how mega-fights are promoted; this has helped pump new life into a sport that has a long lineage and sometimes stagnant history
Now that you feel you have a grasp for the big bad world of boxing, perhaps you shouldn't lace up your gloves or pick your favorite prize fighter just yet. CoolCat Online Casino is the number one site for all things casino gambling related, so be sure head over and sign up for free today!
CoolCat Online Casino offers some of the most popular table and specialty games as well as over one hundred incredible slots games to choose from. Once you've signed up you can choose to play for free as practice before taking it up with the pros or play for real money. There's no doubt that you'll be winning and hanging out with the coolest cats in no time. CoolCat Online Casino, the purr-fect way to play.