Despite the persistent presence of the house edge, gamblers around the world continue to play in hopes of striking it rich. In 2014, professional gambler Phil Ivey caught the attention of the industry when he banked $9 million playing baccarat, but his winnings are neither the first nor the largest on record. In fact, the history of gambling is littered with unbelievable examples of amazing winnings. In this two part series, we'll take a closer look at a few of the craziest wins in the history of the gambling industry.
The Megabucks Tragedy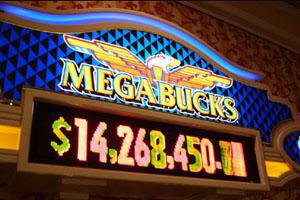 Winning the lottery is a pipedream for many, but for Cynthia Jay, a cocktail waitress in Las Vegas, it became a reality in 2000. On her ninth pull at the state-wide Megabucks slot machine, she laid claim to nearly $35 million. At the time, it was the largest Megabucks jackpot in history. A mere seven weeks later, she was hit by a drunk driver in an accident that killed her sister and paralyzed her from the chest down. Cynthia says she'd gladly give all of her winnings back for the chance to walk again or get her sister back.
Beginner's Luck
In 2009, Patricia Demauro followed in the footsteps of many by ignoring the intimidation and stepping up to the craps table for the first time. Unlike most, however, Patricia had an incredible spell of luck on her side. After originally buying in with just $10, she was victorious on over 150 consecutive throws, winning well over 50 times her initial bet and proving the power of beginner's luck once and for all.
The MIT Card Counters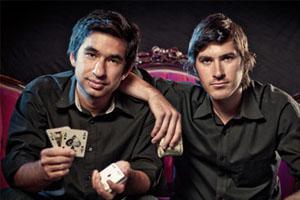 The true story behind the 2008 film, these educated card counters took it to Vegas through a revolutionary team-based technique that flew under the radar for years. By the time the jig was up, these scholars had pulled in millions of dollars and made an unforgettable impact on the future of the casino industry.
The Blackjack King
Don Johnson's unique blackjack techniques helped him perform even better than the MIT team by negotiating special rules with casinos. As a high roller, he was able to negotiate a massive 20 percent payback on all losses, and that, combined with favorable house rules, helped him win approximately $15 million from three casinos in just six months. Johnson has stated that he is banned from Atlantic City and Las Vegas casinos as a result of this simple strategy.
In the Family
If you've got the money, there are few things that you can't bet on, and nothing illustrates that fact more than the case of Peter Edwards. Seeing unparalleled promise in his three-year-old grandson, Edwards placed an $80 bet that the little one would play for the Welsh National Football team. In October 2013 during a World Cup qualifier, 16-year-old Harry Wilson made his debut, clearing the way for his granddad to cash in on 2500:1 odds.
If you think these gambling wins are crazy, you're not going to believe what's in store for part two. Keep checking back, and find out for yourself why the gambling industry's popularity just keeps getting larger.