Did you know that there are TV shows that have become slot machines? I'm sure you know, because if like me, you also play online or land casino games, then these are facts we just know, right?
Sex & the City, Jeopardy, Cheers, Family Guy, CSI, Judge Judy, Happy Days and The Beverly Hills Hillbillies are just a few of the TV shows that have inspired slot machine makers.
What TV shows should have their own slot machine up until today? We might as well get creative and invent ourselves what we would like to see in the market. If you're like me, your favorite thing to do (aside from playing online slots, of course) is watch a little TV. Maybe you're binge watching Orange is the New Black on Netflix. Or maybe you're just into throwing on a random network television show while you unwind for the day. Whatever I happen to be watching, I can't help imagine what it would be like to see some of my favorite shows turned into an online slot machine. Here are my top ideas of movies and TV shows that would be great slot machines: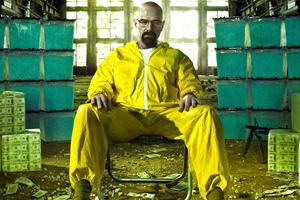 Breaking Bad
Come on! If you've seen the show, then you know that this art piece deserves ten slot machines, a shrine and as many monuments as possible. I see the slot machine having Mr. White dressed in a black jacket and his black hat. In a dessert. Oh yes, I can see it: The Breaking Bad Slot Machine! And hey, lots of money and free games should be won with this one!
Game of Thrones
Someone please tell me that this slot machine inspired on Game of Thrones is already out there. I mean, there are dragons, princesses, good kings, bad kings, warriors and many, many creatures more. It's such an easy and awesome TV show that can inspire not only several slot machines, but also board games and card games. Don't you think?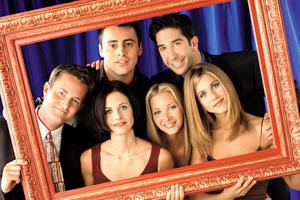 Friends
I don't know if this slot machine has been created or not. But hey, it must! We have the faces of our six beloved Rachel, Ross, Phoebe, Chandler and Monica. I can hear Joey's "how you doing?" voice every time an earning is made. Throughout the game, I can also hear the TV show tune playing and you know what? I can imagine players actually singing throughout the game!
Law & Order
This show was created all the way back to 1990. Can you imagine? I'm a fan, as you can see, so I'm picturing several slot machines with this one. For example: the first one I would create is a Law & Order SVU slot with agents Benson and Stabler as its main characters. However, Ice-T or AKA agent Tutuola, of course has to be a character as well. From that machine, we could move to a second version, a more recent one without Stabler. What I can hear with this game, is that whenever you spin the machine, you can hear that special sound of the show whenever there's a scene change. You know which one I mean, right? That one! Now that I think about it, the same must happen with the slot machine from Cheers. I've never played it, but if it doesn't include the show's music theme, I can't imagine it being a success.
House of Cards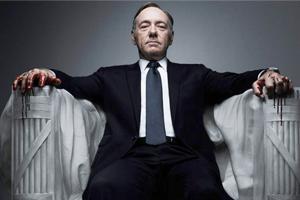 The Netflix original series is captivating and mesmerizing – even if you're not into politics, the drama, the plot, the whole idea of what politics might really be about is just impressive and definitely well performed on this amazing story.
I'd personally love to see a slot machine featuring Frank Underwood bonus rounds where he moves from House Whip to VP with big prize multipliers every time his rank increases. Or a jackpot round that pops if and when he becomes President of the United States.
The Tonight Show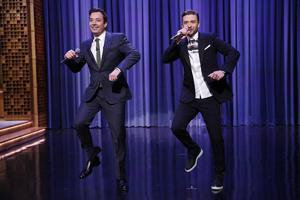 So maybe this one doesn't seem all that fun on the surface. But think about it, it does have enough material to make it not only elusive, but incredibly.
Imagine how many different symbols you can have, just in the last 5 years alone. You've got Jay Leno, Conan O'Brien, Jay Leno (again), and Jimmy Fallon. Throw in some old school hosts like Carson, various bandleaders, and you've got yourself quite the game. We're thinking 60 paylines—one for each year the show has been on.
The Walking Dead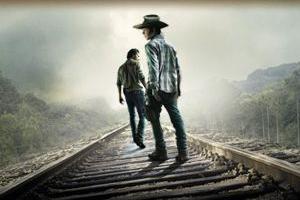 I don't care if you like zombies or hate them, a slot machine based on The Walking Dead would be hands down amazing, not to mention the possibility of a Zombie Apocalypse has never surfaced out thoughts so much as it does now.
Take on the role of Rick and go "walker" hunting with Darrel by your side. Or play the bonus round and try to escape the wrath of the Governor as he tries to take control of the prison. Hopefully I haven't spoiled too much for you here. Hey, at least I didn't tell you that the Governor kills Glenn and Maggie. Oops. Just kidding. Or am I?
How I Met Your Mother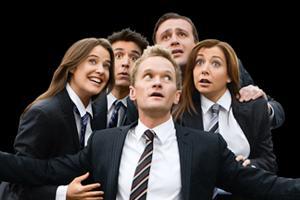 This hit CBS TV show, which finally comes to an end today (Monday, March 31st in case you're reading this later), is all about learning how Ted finally meets his wife. Maybe a slots game could help us discover who the real mother is and how they met. Think about it. Land on five matching Mother symbols and hit the jackpot. Or hit three suit and ties and enter the Barney Bro Code Bonus round.
If there is one thing we need to have no matter what is a big and flashy "Legen….wait for it….day" banner popping up when you hit the jackpot!
Marvel's Agents of Shield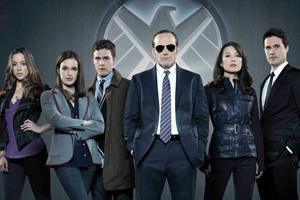 I think super heroes and the army that keeps them safe would work great as an online slot machine. I'd love to see bonus rounds involving real super heroes from The Avengers.
Imagine landing on the Hulk symbols and rocketing into an Angry Bonus round. Or hitting the Captain America jackpot right after ripping through an Iron Man feature game. The possibilities are endless.

What favorite TV shows would you love to see made into a slot machine? Can you think of another slot based on a TV show? CoolCat Casino would like to know this so contact us on Facebook or Twitter. If we love your idea, we'll talk to our software partner about making it happen.