When it comes to playing games of chance, there are those of us who place a lot of faith and hope on lucky symbols and objects to help us win. We recently did a piece about the 7 Most Popular Lucky Charms in the World, so we thought we bring you a little more info on the subject. Here are 5 of the most common good luck symbols from around the world.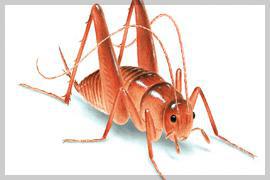 Lucky Cricket
In China, the cricket is considered good luck. You'll see depictions of this insect in many movies and works of fiction; taking on roles that are supposed to bring luck and fortune. For instance, the lucky crickets in the Disney animated movies, Mulan and Pinocchio.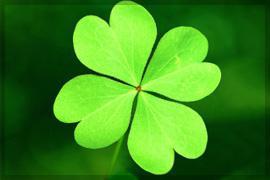 Lucky Four-Leaf Clover
The proliferation of the four-leaf clover as a symbol of luck is staggering. You'll find luck clovers painted on faces, worn as pins on shirts and hats, and emblazoned on the side of beer classes during the week of festivities leading up to St. Patricks' Day in the US and Ireland. These clovers are considered to be lucky because they are so hard to find. They are a normal clover, but the three-leaf clovers are much easier to spot.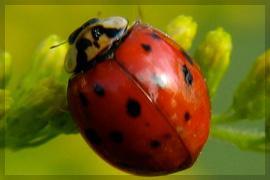 Lucky Lady Bug
In Germany, it is considered a sign of good luck when a Ladybug lands on you. It is also considered really bad luck to kill a Ladybug, so make sure to watch where you step on your way into the casino.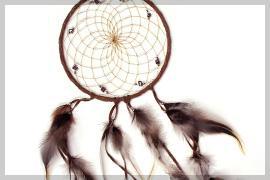 Dream Catcher
In Native American culture, the Dream catcher is considered good luck because, once hung over your bed, it catches all of the bad dreams that attempt to enter your mind as you sleep, and only allow the good dreams through.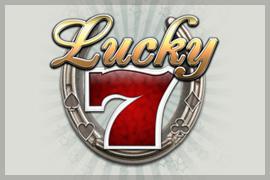 Lucky # 7
In Christianity, the number 7 symbolizes good luck because it is repeated often in Scripture to represent God's involvement in history and His Sovereign acts, such as: 7 days of Creation, 7 years of Tribulation, and the 7 seals, 7 trumpets, and 7 churches all mentioned in end time prophecies.
One of the few places in the world where you can really see a very deep sense of cult and respect around a Lucky symbol is Japan, where the number 7 has quite a history and it's in fact quite symbolic overall: In Japan, the number 7 is lucky because of its symbolizing the Seven Gods of Fortune:
Hotei, god of abundance and good health
Jurōjin, god of longevity
Fukurokuju, god of happiness, wealth and longevity
Bishamonten, god of warriors
Benzaiten, goddess of knowledge, art and beauty, especially music
Daikokuten, god of wealth, commerce and trade
Ebisu, god of fishers or merchants
No matter your good luck symbol of choice, you are bound to find good luck and fortune when you play at CoolCatCasino.com.