Just in time for the holidays is the latest online video slot: Elf Wars! Travel to the North Pole and watch Santa's elves battle it out for supremacy in this no holds barred take on Christmas.
CoolCat Casino's slots are known for their unique and innovative games, and Elf Wars continues this tradition. Players will be lining up to join in the excitement and chances to win loads of gifts from these mischievous elves.
The Elf Wars is a 5 reel, 50 pay line video slot with plenty of bonuses and jackpots for the taking. You want to look for the little elves as they will be the scatter symbols in this game and can reward you handsomely. Santa and Rudolph are your wild symbols that replace all other symbols except the elves.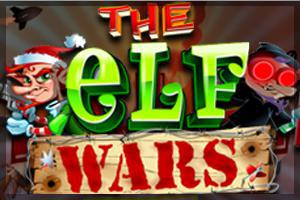 When you see a wild symbol it can trigger an instant win or any one of the 3 fun and entertaining bonus rounds.
The bonuses feature a wide range of free spins and pay out multipliers to enhance your playing experience. You can win up to 50,000 times your wager if Santa thinks you've been nice. You can also win free spins that give you more chances to win with big multipliers and even more free spins.
To trigger a bonus round you need to hit the special symbols such as the elves or Santa. However, to make this game even sweeter than it already is, there is a bonus guarantee feature that ensures everyone who plays Elf Wars makes it to the bonus rounds. If, after 150 spins you have yet to reach a bonus round, the guarantee feature kicks in and you're automatically taken to one of the bonus games where you can enjoy the spoils of war.
If all this wasn't enough, Elf Wars slot has a massive jackpot that starts at $2,500. For every spin of the reels the jackpots grows even bigger. The more you play the more you can win!
Start playing Elf Wars slot now at CoolCat Casino and help Santa win this war of good vs. evil. You can find Elf Wars in the games section of CoolCat or you can read more about it by going to the Elf Wars home page.