Do you want to meet those people you see on TV? Las Vegas has them, so let's find them! Celebrities of any kind are rocks stars in Las Vegas. This is where many of them come to relax, celebrate or just party. You see, Vegas is so packed with people, that it is easier to join the crowd and just be unnoticed or still be a star and have a place to party!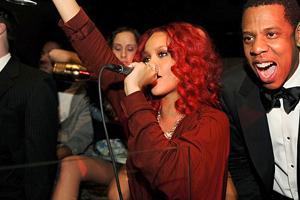 Now, truth be told, if you want to meet or see these rock stars, you will have to pay. Do you want the cabana next to Katy Perry and Rihanna at Wet Republic? It'll cost you, but it can definitely be yours. Do you feel like choosing food from the same menu that Justin Timberlake, wife and friends do? You don't even need a reservation to do exactly so. Do you want to get political and sleep at Barack Obama's favorite hotel? It might be a lot cheaper than you think, since rooms are heavily subsidized by casinos.
Living like a celebrity in Las Vegas and getting to meet them or at least see them, won't bankrupt you. Not if you stay only a few days and make sure that you saved enough to live the life. I mean, I have woken up at the 20th floor of the Bellagio (which is Obama's favorite), and all you can see is a pink horizon that welcomes you to a new and fancy day. A view that also enchants you with the little Eiffel Tower and the Bellagio's lake area right in front of my window.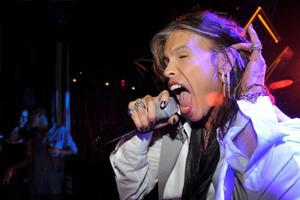 Just imagine that the previous night to waking up in this heaven, I took a picture with Carmen Electra and saw Steven Tyler have dinner three tables from mine. I also saw the famous fountains dance from Hyde, a part bar, part club, whose outdoor tables cantilevered so far out across the lake that the fountains misted us. Hyde opened only last year, but Jennifer Lopez, Sofia Vergara and Leona Lewis have all been in this great club.
At a Club called Lavo, gold confetti rains from the ceiling and waiters clear the plates from my neighbors' table, right between the legs of the girls dancing on top. And guess what? You can order crisp waffles with caramelized apples in between your cocktails. Or better yet, you can eat dinner at a Club. Why would you go to dinner and then on to a club, if you could have dinner in the club? At Lavo I saw two of the gus from Jersey Shore (I proudly don't know their names, but were pointed out to me by my friend,) and we also saw Paris Hilton from far away.
The rock stars in Vegas are there! The life of a rock star in Las Vegas is there! All you have to do is pay and get ready to live the life of one.