We don't usually report on the competition. After all, it doesn't make sense to push players to other sites. We think we're the best, and naturally we want you to play here.
But a story caught our eye that we thought was worth commenting on. The Ontario Lottery and Gaming Corporation up in Canada is launching an online casino site within the next few weeks. They've been talking about this for years, but they're only getting up and running now.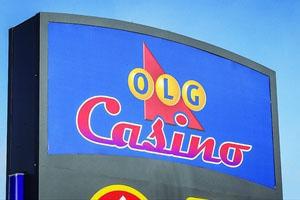 The bottom line here is that they wanted a piece of the pie. They saw people spending in upwards of $500 million a year at sites not based in Ontario and they craved that money. We don't blame them. British Columbia, Manitoba, and Quebec all have their own government-run online casinos and poker sites. So why not Canada's biggest province?
They have every right to, but there's just one problem. They're positioning themselves as an online casino you can trust, alluding to the fact that sites not based in Ontario can't be trusted because too many of them are based offshore and might go out of business.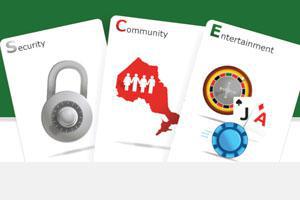 We take issue with that, particularly because we've been in business for over a decade. Sure, there are sites that are gray market sites and might be sketchy, but there are lots of great casinos out there, including many of our competition.
What bugs me with OLG is that they are banking on the fact that you can trust them when really, to be honest, you might not be able to. The provincial lottery corporation doesn't exactly have a stellar record of treating players fairly.
For example, back in 2009, an Ontario gambler won $42.9 million playing the slots. But the casino, which is owned and operated by OLG, refused to pay, instead offering him a free dinner for four at the casino buffet. The cited an online slot machine error. We can't wait to see how the handle online "errors" at their Internet casino.
And it gets worse. An audit of the OLG revealed that insiders had won $198 million playing the lottery over the course of 13 years. That's not just cheating. It's fraud.
Doesn't sound like the kind of organization that has a right to be all high and mighty – and claim that they're more honest than their offshore counterparts.