At CoolCat Casino, we celebrate all things cool. It is, after all, in our name. It's cool to play online casino games within your budget. It's cool to set a budget for online and offline play. It's cool to mix things up and play offline. In fact, it's totally cool if you're not into online casino games and you prefer to play exclusively live.
But you know what's not cool at all? Playing at a live casino and leaving your kid in the car. Yup, it happened again. We see these types of reports all too frequently (one time is too many), and not only children: remember the man who left his 98-year-old wheelchair-bound mother in a hot vehicle outside a Maryland casino while he played for close to five hours? And sadly we've got another one.
According to Bensalem Police Department in Pennsylvania, Bryan Bolds left his 7-year-old unattended in his car while he gambled in a casino. It wasn't a quick trip in and out either. Don't get us wrong. You shouldn't leave your kid in your call at all. But this wasn't even the case of a 2-minute trip in to use the restroom. This is the story of a kid being left alone for 3 hours.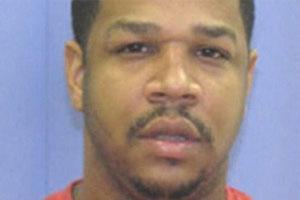 At 6:30pm last Tuesday night, police were called to the PARX Casino after someone walking by heard a child crying and screaming for his dad. Needless to say, the man was arrested.
Bolds has been charged with endangering the welfare of a child. He is being held in custody on $70,000 bail and will appear in court on March 18th.
This is definitely a sad story, but one that happens more often than we'd like. So what's going in here? Are parents really that irresponsible? Do some just have that big of a gambling addiction? It could be a combination of both.
Many people find it hard to make ends meet and turn to casinos to make cash. They believe that leaving their child in a car for a few hours is no big deal, especially if it means making money to put food on the table. We definitely don't condone this. So why are we mentioning this?
It's because casinos need to a better job of spotting problem gamblers. At CoolCat Casino, we've got an entire team devoted to looking out for frequent depositors and their spending habits. If we think someone has a gambling problem, we reach out.
And it's not just us who does that. A lot of the top reputable online casinos do the same thing. In fact, it's a practice we've adopted after hearing about it from other online casinos, so we're not mentioning it to claim we're more socially responsible than other casinos.
We are, however, more socially responsible than land-based casinos. At the very least, they should be monitoring their parking lots and finding out which cars are entering with kids. If a car does enter the premises with kids, they should be asked to park in a separate section, which could easily be monitored. It's just one idea to help make sure we never hear this kind of story again.